Katey & Adam on 20th Aug 2020
As a MEGA FAN you well know that the most excellent adventure of Bill and Ted was never expected to amount to much. Yet, here we are, 29 years later still trying to be excellent to each other. Well, most of us.
It really does seem we partied on, dudes!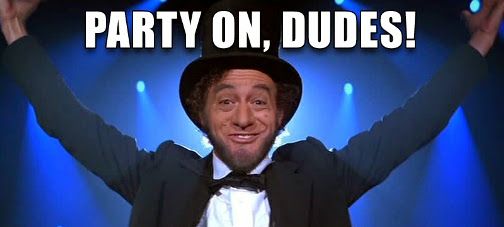 Where You Can Watch Bill & Ted: Face The Music
Bill & Ted: Face The Music is slotted for August 18th, 2020. And if you're as cautiously excited as we are, you can pre-order or get tickets for Bill & Ted: Face The Music here.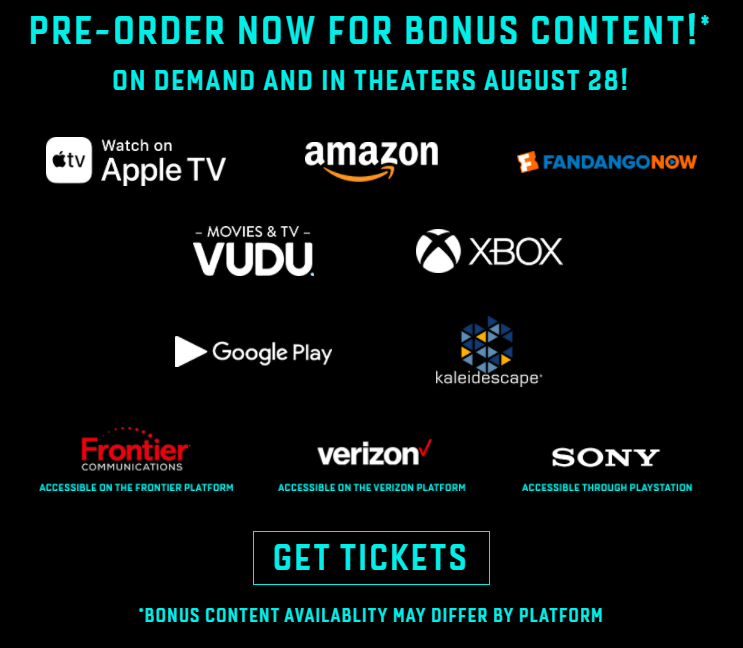 EXCELLENT, right? [aggressive air guitar]
Plus, via the link above you can purchase Bill & Ted Face The Music snap filters, the soundtrack - all the things!
PERSONALLY, we like to wait for the movie to come out before listening to the full soundtrack. We want the all the sweet, sweet context. Although, we will confess, we did give the new jam "Beginning of The End" written by Weezer a listen - the Wyld Stallyns edit of course!
Oh yeah!
What To Expect From Bill & Ted 20 Years Later
Prepare yourself to witness our beloved would-be rockers are still trying to make their hit song in San Demias, California. Although the Wyld Stallyns will be quite a bit older, but we hope they're not much wiser - especially as they take on their next challenge: fatherhood.
Yeah, you read that right. Bill and Ted have kids. Yikes.
I think we can speak for EVERYONE when we say that we're thankful to see that the two time-traveling best friends were not replaced. We're so fucking thankful they didn't remake the original with some younger buttheads. Instead, we'll all get to see Bill & Ted played by a much older Keanu Reeves and Alex Winter.
Oh, OOOH! PLUS, they'll be quite a few faces we recognize as well including William Sander as the Grim Reaper in Bill & Ted's Bogus Journey.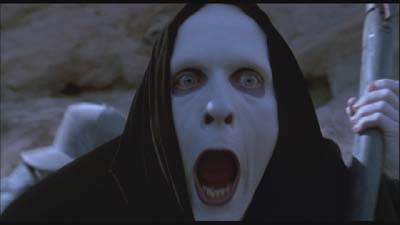 Soooo dope. We were huge Grim Reaper fans in Bogus Journey.
Although we're friggin' bummed George Carlin couldn't make an appearance as Rufus in Face The Music. RIP you GD comedic genius.
Fun Facts Behind Bill & Ted's Cinematic Journey
It's hard to imagine anyone but Keanu Reeves playing the o-so-righteous Ted Logan or Alex Winter as Bill S. Preston, Esq., right?
Reeves and Winter Auditioned For Opposite Roles
Yup, each actor auditioned for the opposite role. However, when directors Solomon and Matheson saw their audition tapes, they thought flopping the two actors would work better.
Also, you should totally treat yourself to Reeves and Winter's original audition tape if you haven't seen it already.
...and people thought BILL & TED was going to be a flop! #partyondudes #beexcellenttoeachother #billandted #billandted3 #facethemusic #keanureeves #cultclassic #wednesdaywisdom #alexwinter #cuteguys #billandtedfacethemusic #billandted2020 #hunks #90shttps://t.co/5HF9d4H8rB

— CultureSub T-Shirts (@CultSubTshirts) August 13, 2020
Pauly Shore Was Considered For A Lead Role in Bill & Ted
Luckily, Solomon and Matheson also turned down Pauly Shore for the role of Ted.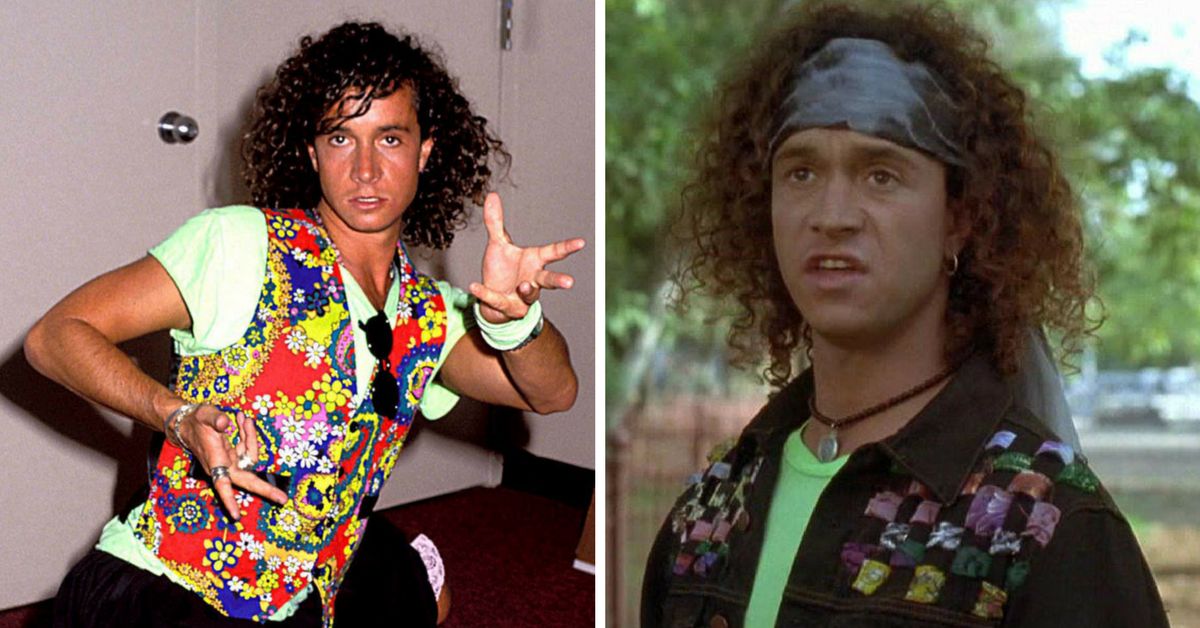 Man, how totally bogus would that have been? We wonder if the Bill & Ted movies would have held up as well as they did. Sorry Pauly, but we OD'ed on the weasel almost as soon as you made it to screen BU-DDY.
Bill & Ted Were Originally Written "Unpopular Nerds"
"We actually had a scene that was even shot, with Bill and Ted walking past a group of popular kids who hate them. But once you cast Alex and Keanu, who look like pretty cool guys, that was hard to believe. The whole movie was a happy accident. No one thought it would ever see the light of day." - Ed Solomon, as quoted in MetalFloss
...and yet there will be three Bill & Ted movies come August 2020.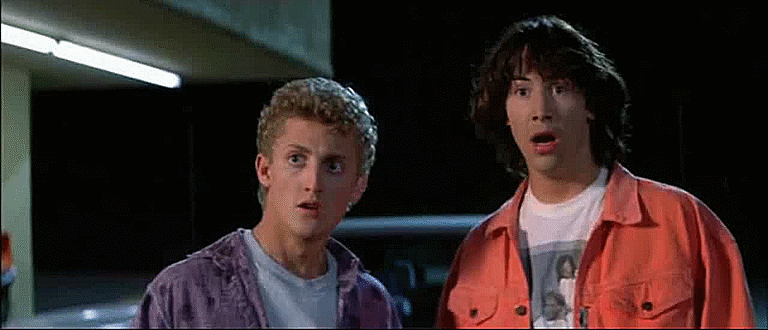 Excited Bill & Ted Fans And Social Updates
We're obviously MEGA FANS of Bill & Ted at CultSub. So, what better way to get excited about the movie than to highlight some social media buzz from fans and influencers.
ICYMI: #Weezer released their latest music video "Beginning of the End (Wyld Stallyns Edit)" for the upcoming #BillAndTed #FaceTheMusic #OrionPictures https://t.co/6sJEUKPXwi

— Bleeding Cool (@bleedingcool) August 15, 2020
do I need to say how thrilled I am to be seeing these two dudes squashed into a rickety old phone booth again?? #BillandTed #BillandTedFaceTheMusic #dozerdraws pic.twitter.com/832A9iw8xI

— DOZERDRAWS (@littledozerbaby) August 19, 2020
'Bill and Ted Face the Music' to Play for Free at Alamo Drafthouse - Variety#BillandTedFaceTheMusic https://t.co/cBbGTHrNXE

— ◉ Keanu Reeves * Sui-Generis updates (@KeanuReeves_USA) August 20, 2020
I totally pre-ordered #BillandTedFaceTheMusic dudes! I would love to have watched it in theaters, sadly my theaters aren't open an no drive-in is close. If you can see it in theaters or a drive-in do it. If you can get it digitally do it. Trust me you want to support this movie. pic.twitter.com/p7us56J02k

— FanZcene (@FZscene) August 20, 2020
Even More Bill & Ted Face The Music Goodness
Check out The Weekly Planet's recent podcast here...
Whoa dude, Bill & Ted podcast? Two mates share the news, reviews and why they prefer cashews #BlockMrPeanut

Grab gem: https://t.co/4MSsT1oVmS #BillandTed #DCFandome #ProjectPower pic.twitter.com/VaMIju36Kk

— The Weekly Planet (@TheWeeklyPlanet) August 17, 2020