Katey & Adam on 30th Mar 2020
Make fun of us if you will, but we about died when we first saw there will be another Crocodile Dundee after the 1986 box office hit (the second one, not as much). Even today we're still guessing the time by the location of the sun in the sky (after peeking at our watches) and making knife size jokes.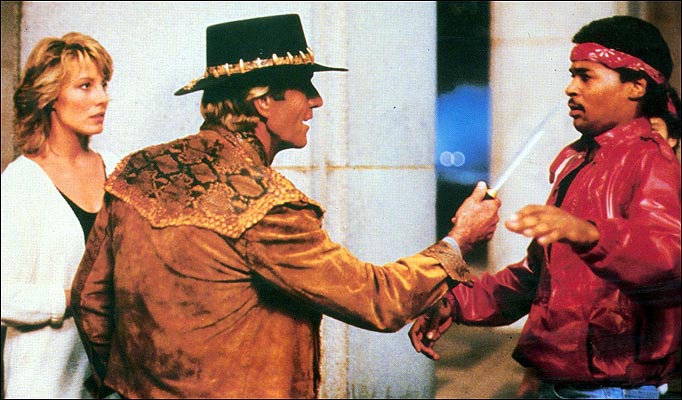 Photo Credit: Unrealitymag
In fact, we had to add that Croc Dundee quote to the store...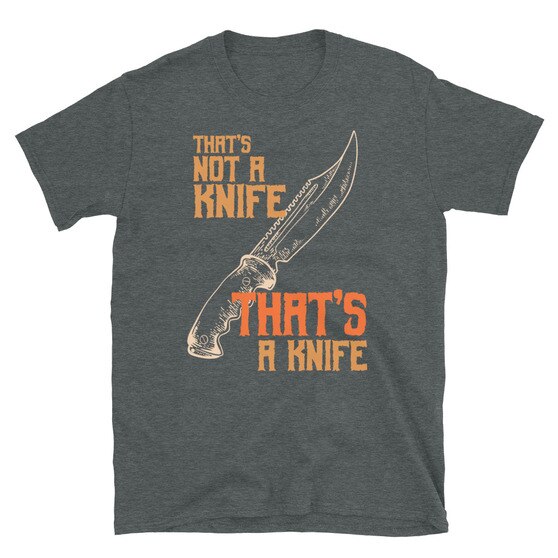 Crocodile Dundee Inspired - That's Not A Knife, THAT'S A Knife - T-Shirt from CultSub
Anyway, we were surprised to learn Crocodile Dundee had a very small budget of only $8.8 million. Paul Hogan and his business partner John Cornell both put $600,000 of their own money on top of the money received from 1,400 investors.
Although Hogan thought they were "making a little Australian comedy," Crocodile Dundee brought in $328 million worldwide. The movie was the second highest grossing movie of 1986 only behind Top Gun.
Although we were excited to go on another adventure with Paul Hogan, so far the plot and trailer for The Very Excellent Mr. Dundee (slotted for sometime in 2020) does NOT look like anything like the original...
WHICH IS SUCH A CROC (but the croc in the movie was not...which we'll get to in a bit).
Instead, this movie is actually about Paul Hogan playing Crocodile Dundee vs. a Mick Dundee adventure. Howver, we were excited to see that Paul Hogan looks like he's still got it goin' on at 80yrs!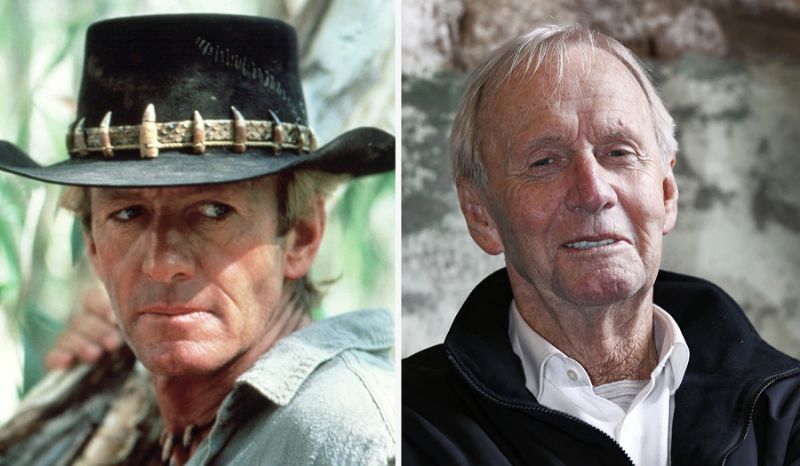 What We Know About The Very Excellent Mr. Dundee (So Far)
We've heard that in this movie Paul Hogan just wants the quiet life after his only major success - playing Crocodile Dundee. He's happy in retirement, content doing the daily crosswords and looks forward to regular calls from Lucy, his 10-year-old granddaughter who lives in Sydney, Australia.
Shit needs to hit the fan though. So, Hogan's agent drops by to tell him he'll be receiving a knighthood for services to comedy, but he turns down the offer. However, Lucy shares that she's told kids at her new school that granddad has been offered a Knighthood. This means poor Hogan needs to get the Knighthood and help salvage her reputation.
Oh, and then the trailer came out confirming our suspicions...
Crikey! It's not looking AMAZING, but we're hopeful Paul Hogan gets to see another success all the same.
Ok, let's try to forget that trailer and revisit some amazing facts and some of our favorite moments from the original Crocodile Dundee.
There Was A "Real" Crocodile Dundee (And A Lawsuit)
The movie Crocodile Dundee was inspired by a rugged Australian rancher named Rodney William Ansell, and his story was even wilder than the movie. Poaching, hunting buffalo, sleeping in trees, drinking blood to stave off dehydration, movie lawsuits over the $328 million at the box office - his life is quite interesting.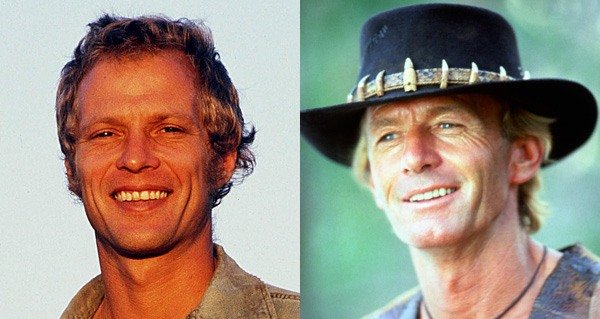 Photo Credit: The Sydney Times
One of the more charming stories (that made it into Crocodile Dundee) was in 1977 when Ansell made headlines after becoming stranded in the Australian Outback after his boat capsized in a river. He was forced to survive in the harsh terrain alone for two months before an Aboriginal tribe saved him.
After the incident, Ansell was invited to Sydney for an interview where he reportedly didn't wear shoes, slept on the floor of his hotel room and was bewildered by the room's bidet.
Ansell has confirmed this story along with many others in numerous interviews and during the lawsuit over the Crocodile Dundee movie earnings.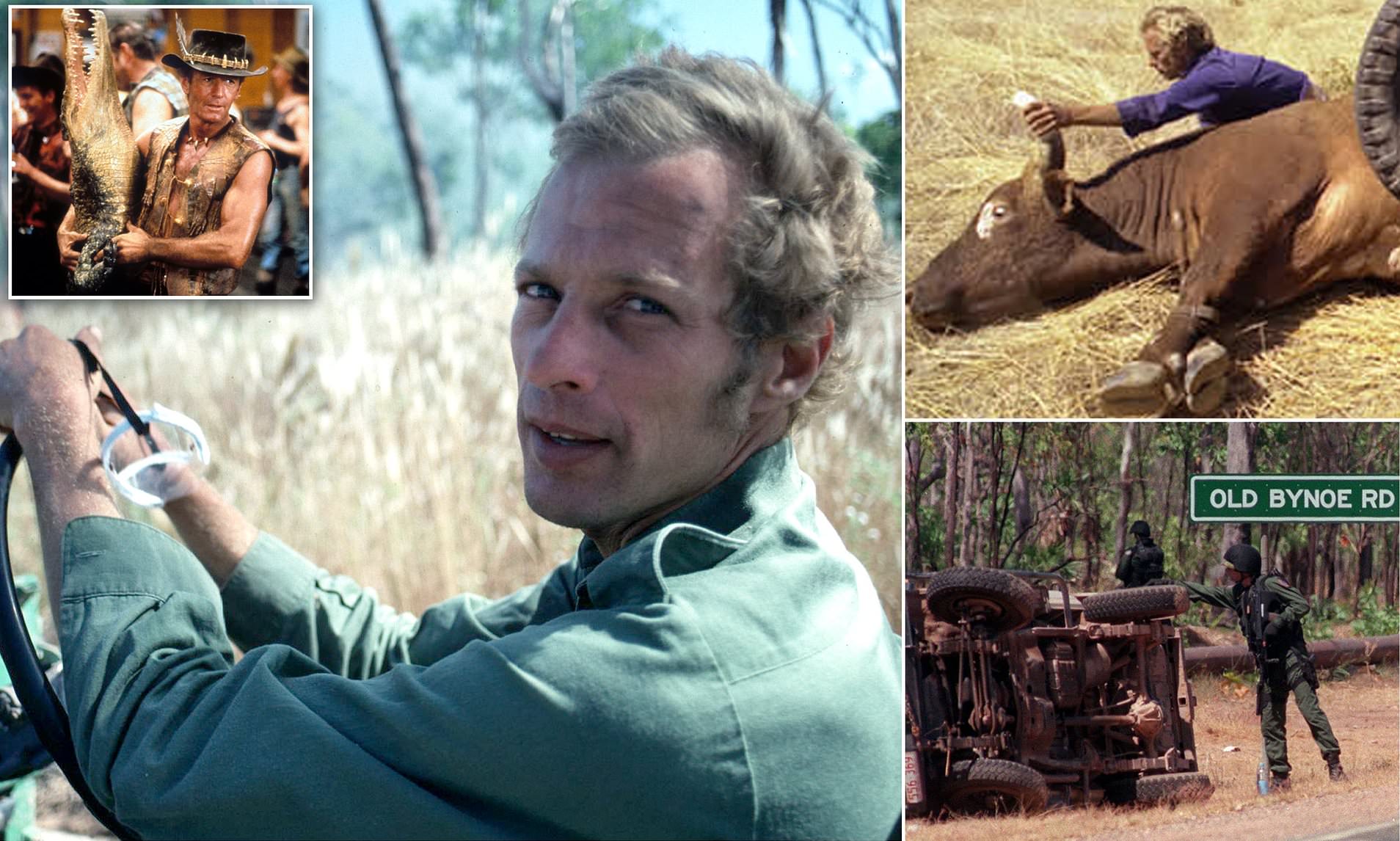 Photo Credit: DailyMail
Oh, and let us add that Ansell cared less about the movie being made and was quite flattered at first. However, after many years and much coaxing by his friends after learning the box office earnings, Ansell did take legal action and lost. Apparently he was bitter about it ( and perhaps this led him to drugs) until the day he died.
In 1999, Ansell was killed in a shootout with police. At age 44, his barefoot body was found 30 miles south of the Northern Territory capital of Darwin with two high-powered rifles in his hands.
The happenings before the shootout are interesting and linked above, but let's keep this post a little lighter.
Hogan Became A Star On A Dare (He Was Kinda Being A Jerk Actually)
Hogan came late to show business. He was 32-years-old when his mates dared him to try out for an Australian TV talent show. Hogan felt that the show was designed for the judges to mock and ridicule the people who appeared on the show, so he showed up as a pretend tap-dancing knife thrower to mock and ridicule the judges himself.
It turns out the judges were so impressed that Hogan won and was soon writing and starring in his own sketch comedy show known as, The Paul Hogan Sketch Comedy Show.
Here's a clip we highly recommend...
Hogan Was A Rigger On The Sydney Harbour Bridge
The Sydney Harbour Bridge is shown from the hotel window while Sue is on the phone to New York toward the beginning. Hogan was a rigger on it, not a painter like it was usually reported, likely because of the following photo...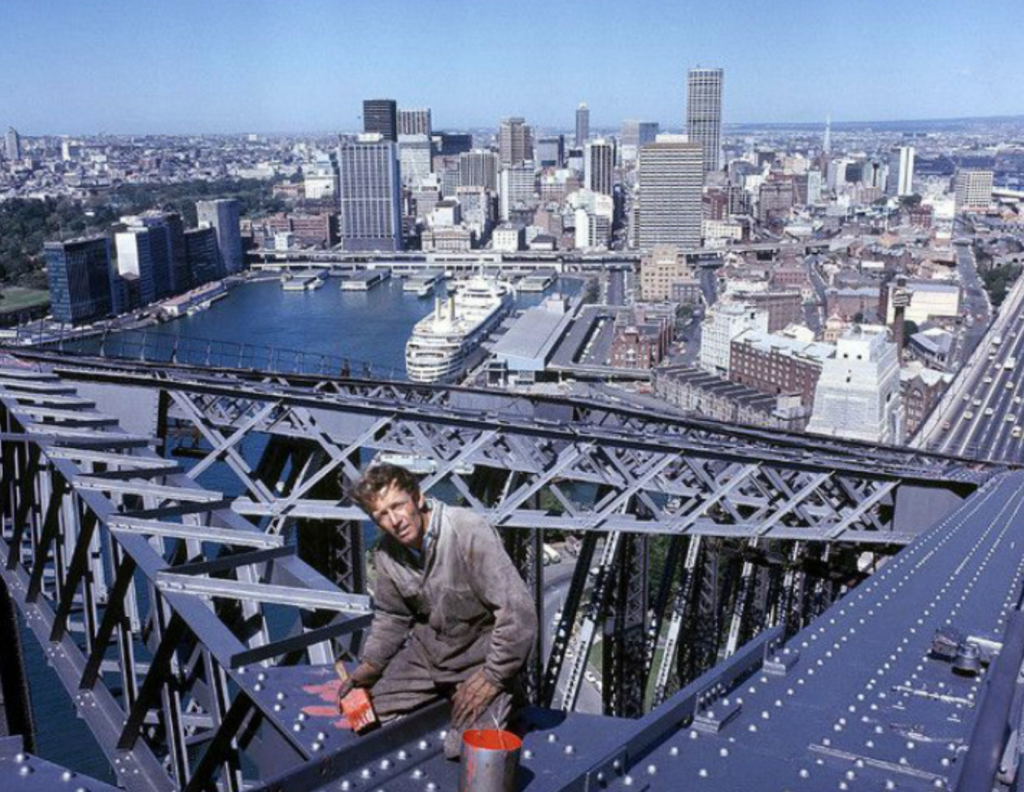 Photo Credit: Eternal Lifestyle
''Look, if I had been a painter—and you'd turn up every day and say, 'What color are we going to do today boys?' 'Ah, Battleship Grey'—I'd have jumped off," - Paul Hogan, as quoted in Canberra Ttimes
We wonder why he has that can of red paint then? Oh, also apparently the film crew ragged on Hogan for this during Crocodile Dundee filming.
The Croc Was Fake, But Real Enough To Get Reported To Local Authorities
The wilderness section of the movie was shot in Kakadu, a national park roughly the size of Germany. The only crocodile Hogan and Kozlowski ever tangled with was the mechanical croc built for the film.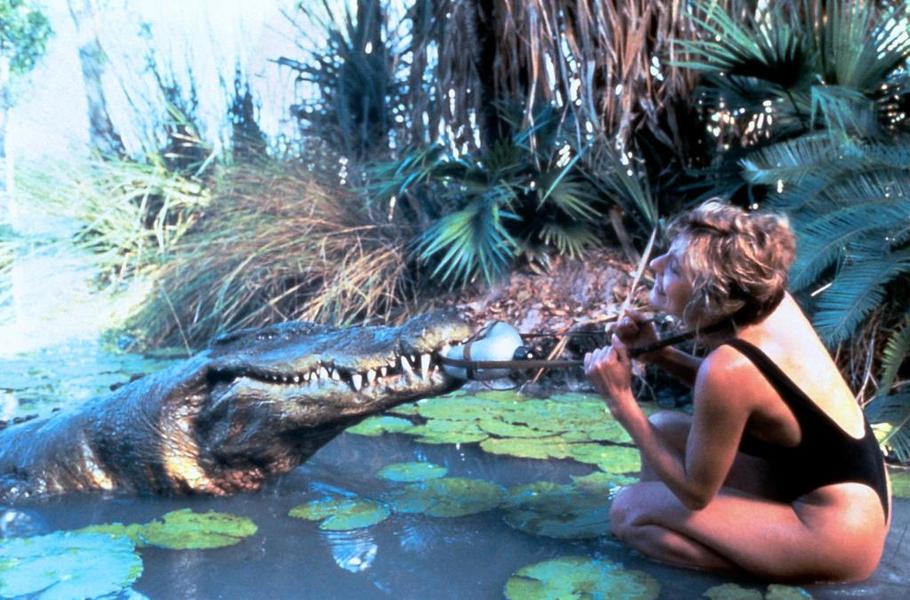 Photo Credit: Movie Pilot
Nonetheless, the animatronic prop was realistic-looking enough that someone reported the crew to the authorities as suspected poachers. We bet that the production designers are still patting themselves on the back for that one!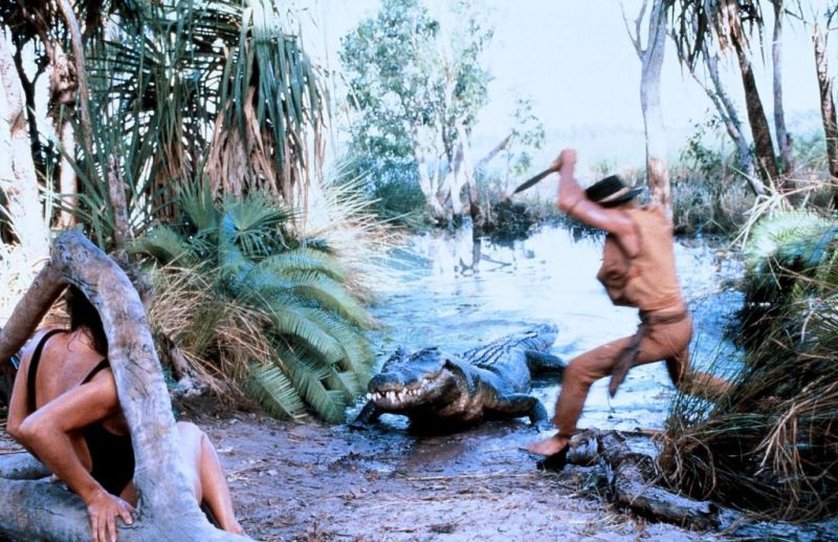 Photo Credit: MovieBuff
Sue Charlton: "Is it dead?"
Michael J. "Crocodile" Dundee: [looks at the crocodile with his knife in its skull] "Well, if it isn't, it'll be a helluva job skinning the bastard."
The Buffalo Was Real AF (And Stubborn AF)
The croc may have been fake, but the buffalo was not! When Hogan was asked what the hardest animal to work with was by IGN in 2001, he didn't hesitate.
"Buffalo. Cause if the buffalo doesn't want to do anything, it weighs 2000 pounds and you know, it doesn't. So you have to hang around [and wait for it to be cooperative]. The Asian Buffalo in Australia with the 8 feet of horns. [That scene in the first film took] all day. It's like he said, 'I'll just sit here. And you can't do anything about it.'" - Paul Hogan, as quoted in IGN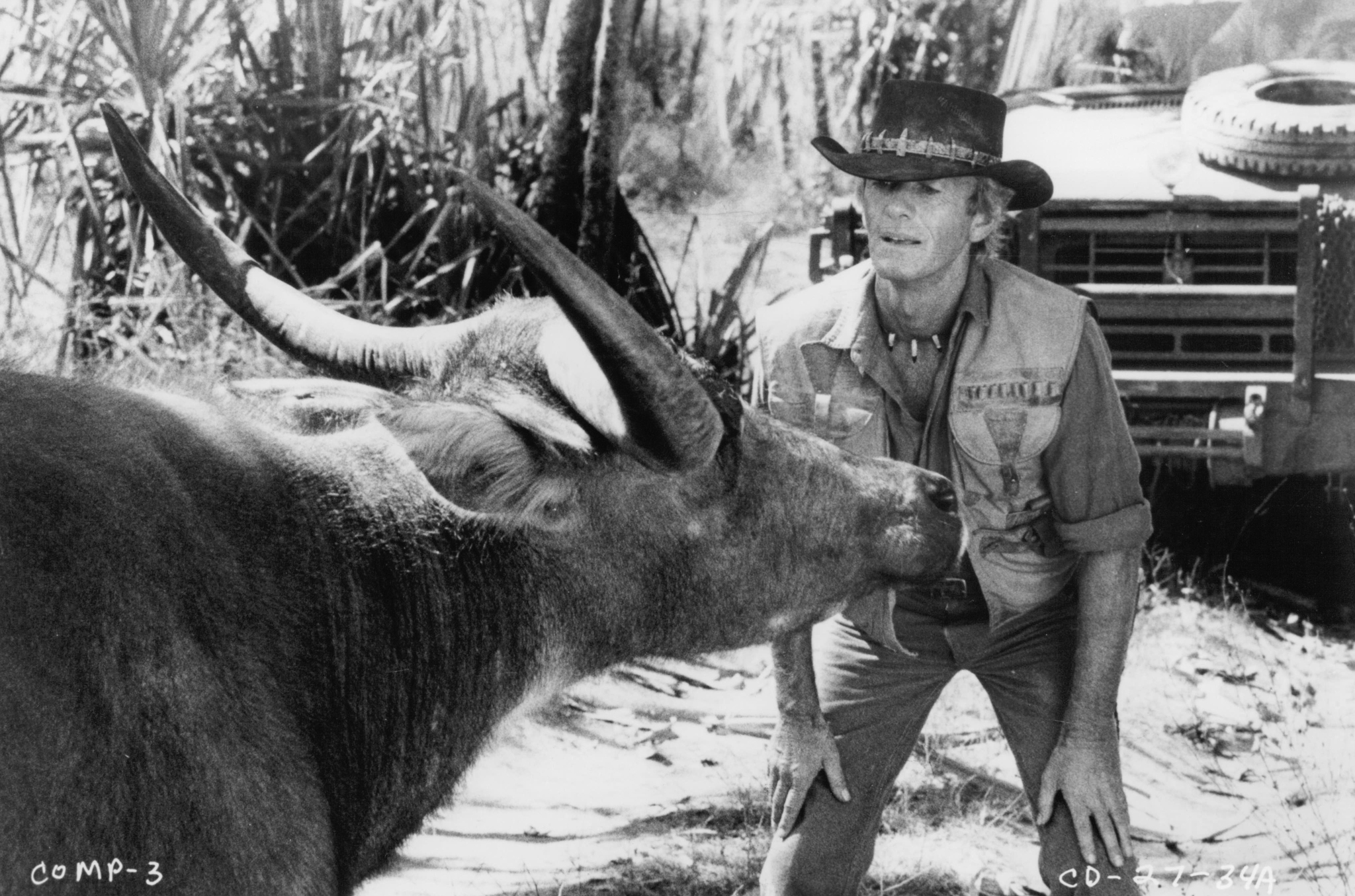 Photo Credit: IMDB
Paul Hogan and Linda Kozlowsky Were Married In Real Life
Apparently Hogan divorced and remarried his first wife Nolene Edwards only to get divorced again in 1990 before marrying co-star Kozlowsky. Hogan and Kozlowsky did have a son they named Chance, but unfortunately Kozlowsky filed for divorce for "irreconcilable differences' in 2013.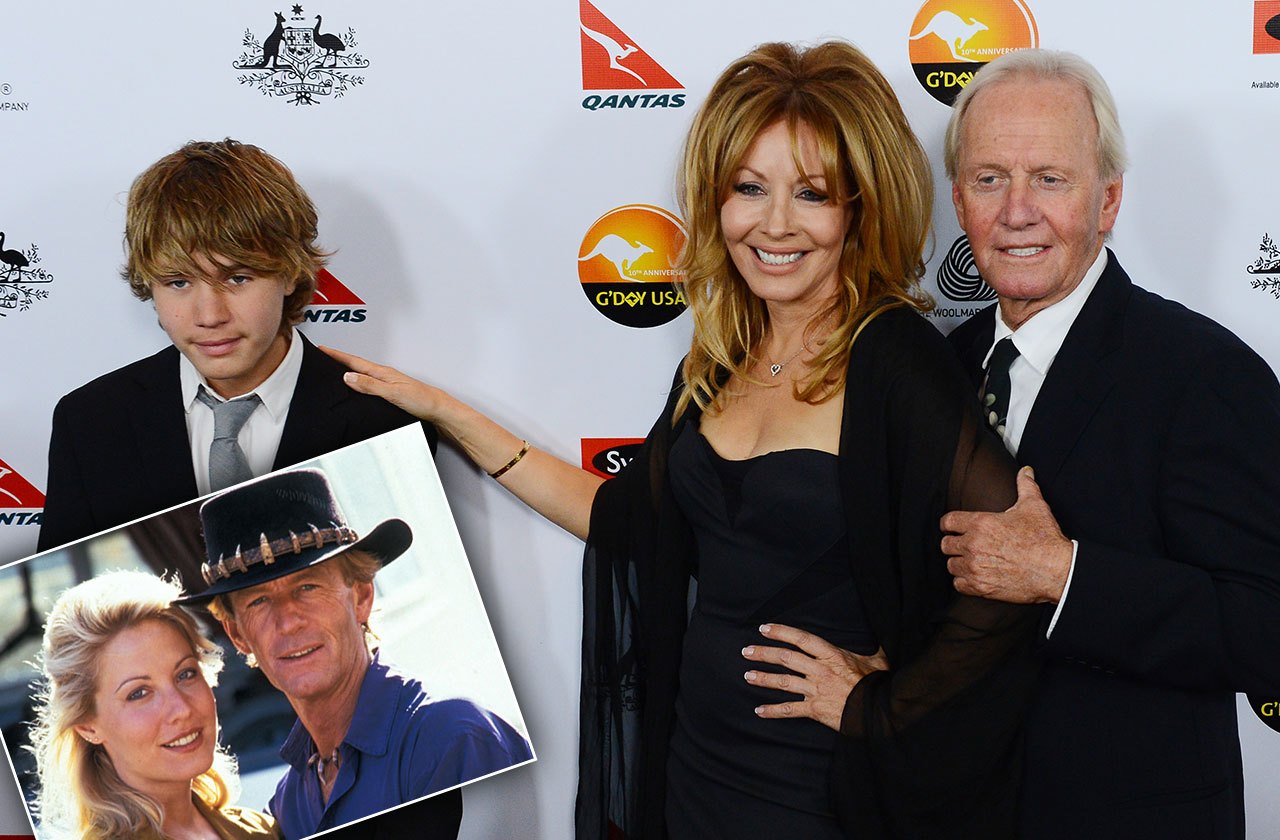 Photo Credit: National Enquirerer
While Kozlowsky was, "happy to get out of Hogan's shadow" and remarried in 2017, we thought Hogan's take on his "failed marriage" was rather refreshing;
"It was 20 wonderful years, two or three that were sort of like worn out. … I'm very flighty – a woman lasts for about a quarter of a century and then they get bored with me. … How can you 'fail' after a quarter of a century? Failed marriages are when two people stay together even though they have long ago lost interest. ... The divorce was completely amicable. We talk on the phone all the time, I go over and have coffee. We're completely friendly. Everybody's happy." - Paul Hogan, as quoted in The Sydney Morning Herald
People Still Ask For A Bidet At The Plaza Hotel In New York
Tourists still to this day specifically ask for Mick Dundee's room at The Plaza Hotel or request a room with a bidet. The Plaza, however, STILL doesn't have rooms with bidets. The one in the film was on a set built by the movie crew.
They need to get it together at The Plaza and get some bidets. Sheeesh! Or maybe they don't want hooligans breaking bidets as they constantly pose for their social media shots?
Crocodile Dundee Cast and Crew Slept In Huts During Filming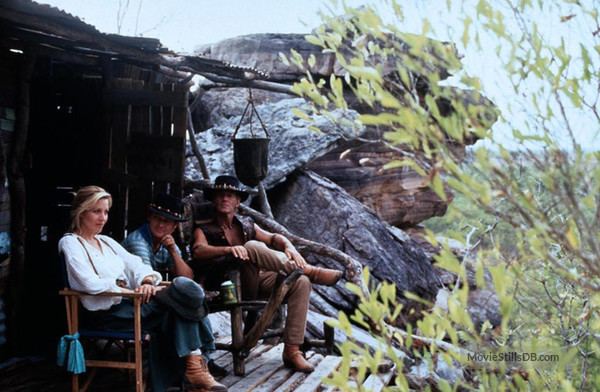 Photo Credit: Alchetron
Since there were no suitable hotels (YET - see below) near where the cast and crew shot in Kakadu National Park, they resorted to briefly living in dilapidated huts. An armed guard was always present and John Cornell (film producer and played "Strop" in The Paul Hogan Show) made sure there was beer around so the crew enjoyed themselves.
Kakadu Built Hotel Shaped Like Crocodile To Accommodate Tourist Influx
Speaking of hotels, Crocodile Dundee's movie success encouraged developers to build Mercure Kakadu Crocodile Hotel, a crocodile shaped hotel in Kakadu.
Photo Credit: TripAdvisor
Pretty friggin' cool concept and it seems the hotel does well for itself even today. We wonder if that's because it's the only one in the area.
As always thanks for reading and feel free to comment below with your thoughts and feels. We're down for civil discussions or arguments - you're call!