Katey & Adam on 25th Mar 2020
Dude.
Tiger King.
WTF?
So entertaining, but in the very worst of ways - especially for the animals.
We'll share a video of how Joe Exotic abuses his animals with a behind-the-scenes at the end of this post. As much as we're all enjoying the "humans" on this show, we at CultSub TShirts think it's important to remember that these animals deserve so much better - and if we can help, we should.
First thing you should know is that THERE IS MORE! Netflix is giving us another another episode which will be released April 12th. Joel...just...all of it...[slow clap]. Well done.

Also, apparently this is going to happen...
We've read everything from TMZ and Fox teaming up to make a movie to Rob Lowe doing something on his own. The future of Tiger King (Joe Exotic and Carole Baskin) are very unclear at the moment.
No matter the case, it does seem our adventures with the Tiger King and it's kooky clan is far from over.
So, we thought it would be fun to begin collecting some of the glorious Tiger King memes and place them in this easy-to-eat post for your consumption - no sardine oil required.
We'll continue to add Tiger King goodies to this post as the journey continues. Feel free to tag us or share directly on your memes and we'll yours in!
First up, since CultSub is based here in Austin, Texas...
Oh, oh! And if you haven't taken in this gem yet - we strongly recommend it (especially the chorus).
Can someone please tell us who the heck this guy is?! INQUIRING MINDS WANT TO KNOW and give him some serious props.
We can't stop looking at this...
Oh yeah, you know we love our Always Sunny!
We keep coming back to this one. It's so accurate. So. Very. Accurate.
Hell yeah! What an awesomely horrible fucking twist that would be, right? Your thoughts?
When you read that so you also say it with a lisp? We can't not...
Yeah, we couldn't help make a CultSub T-Shirts Tiger King Collection and Tony The Tiger was the first we created. SO. FUCKING. FUNNY.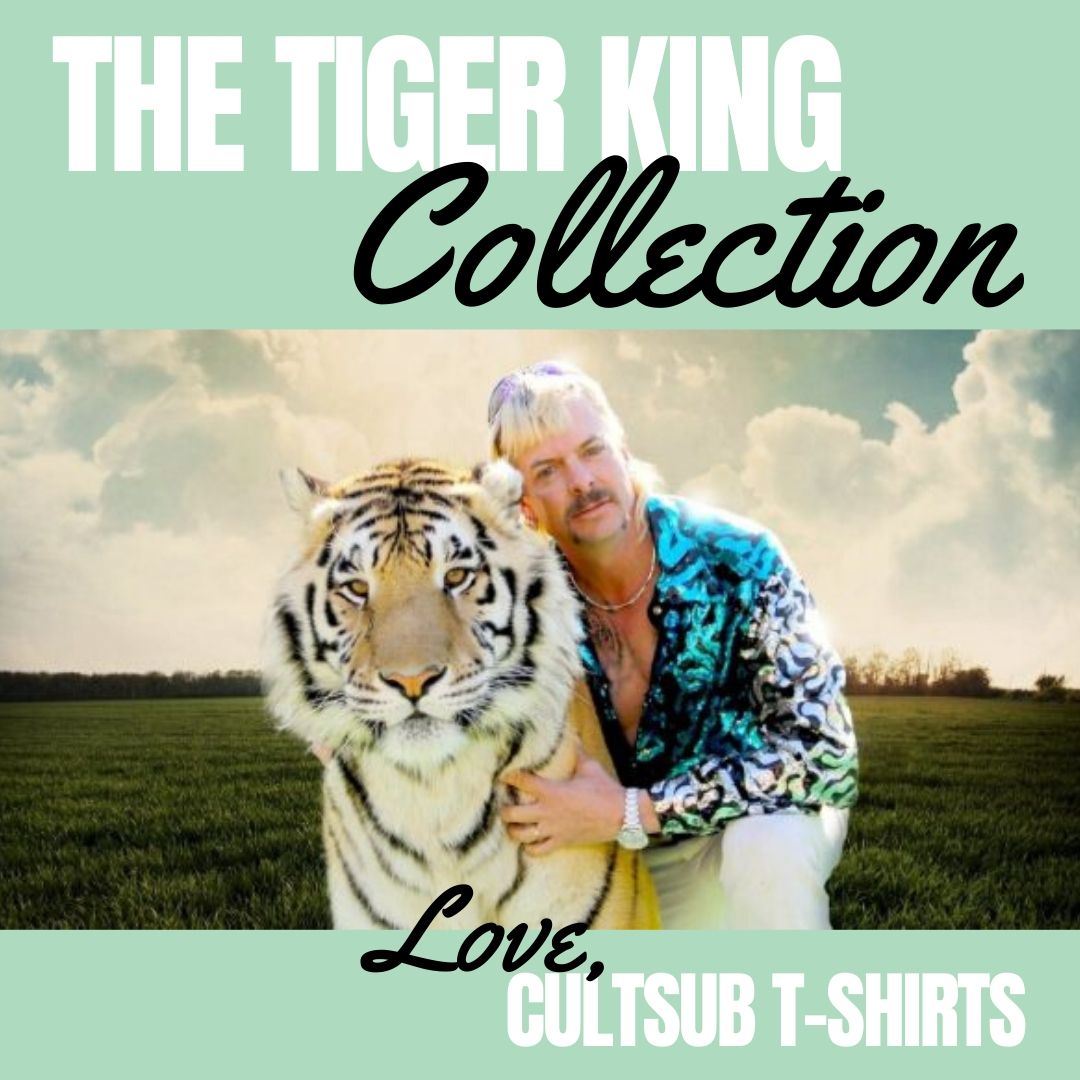 Omg, this next guy. LOOOOVE. LOL!
I mean, we could keep this going forever - AND WE WILL! Remember to MESSAGE or TAG us on social with your memes.
Also, as we continue to watch Tiger King, please remember these animals deserve better and it's quite likely some horrible shit is happening off camera like this or...more likely...far worse.
If you could take a moment and check out The Vegan Community (whether you're vegan or not) and give the Big Cat Public Safety Act your signature and support - that would be super rad. These animals (all animals) deserve so much better than this.
As always, thanks for reading and TAG US OR SEND YOUR FAVORITE MEMES! We'll get you in here ASAP as the Tiger King saga continues.