Katey & Adam on 28th Apr 2020
We're just gonna kick things off with this...
#Psych is the best tv show ever made. You can try to prove me wrong but you can.... pic.twitter.com/4bHwjNpGLf

— Kozmic Korona (@Ga_Deadhead) April 30, 2020
... and you know that's right! Thanks, Kozmic Korona.
Where do you even start when it comes to Psych favorites? The themed episodes, the cast dynamics, the music, the pop culture references, the food, the pineapple references, the dancing, the singing, the physical comedy, the guest stars, the shrill screams, the sarcasm, the emotional moments?
It only made sense for us to turn to our fellow Psych-os to help us collect the best of the best from Psych preparation for the new movie Psych 2: Lassie Come Home (see trailer).
Prepare yourself for an onslaught of awesomeness!
WAIT FOR IIIIIIIT….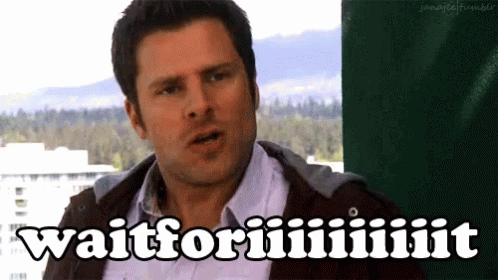 Any And Every Tribute Episode (Soo Many)
This'll be fun. Camp is fun, right? Right? #TuesdayThe17th #PsychRewatch pic.twitter.com/ccpPXdYEez

— Terri (@TerriBraves) March 18, 2020
#DualSpires! This one will always be a special #Psych episode. #AllIn #Bingeathon pic.twitter.com/b8z0U4denr

— Danny G (@itsdannyg) April 23, 2020
Because this guy is so #perfect and cute with his teddy bear !!! #JamesRoday #ShawnInterrupted #Psych pic.twitter.com/2Y8uVT5r8Y

— Céline (@CelPsych) July 4, 2013
#Psych at #SDCC earlier, now on @iontv w/ #100Clues! Best way to end this epic day! #PsychLove #PsychTheMovie pic.twitter.com/i4Jsh0qnhi

— JillianL vPsych (@JillianLuvPsych) July 22, 2017
Make Saturday memorable,seriously I hope you remember #LastNightGus
@JamesRoday @DuleHill @Omundson @TheKurtFuller pic.twitter.com/fRjqlAPhEP

— Psych Con (@PsychConNow) August 13, 2016
Shawn and Gus's Constant Food Obsession
FACT: Friends that snack together, stay together.
Or as I like to call them Psnacks. #IveHeardItBothWays https://t.co/C9mG2ACOrP

— Psych Rewatch (@PsychRewatch) April 8, 2017
No moment of snacking joy perfectly encapsulates their friendship better than a montage of their taco eating antics in the eighth season episode "Shawn and Gus Truck Things Up."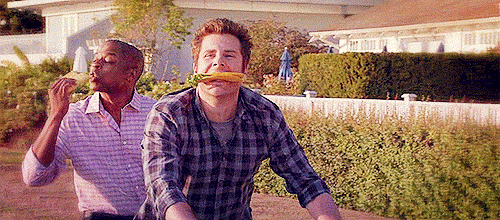 Tonight is brought to you by "don't you touch our fries without permission." I'm @DuleHill and my dog is @JamesRoday. #TheChloeChronicles #Psych #ShawnandGus pic.twitter.com/NKvcBEijzO

— Laura (@ToFangirlOnly) February 25, 2020
Also, this still makes us laugh/cry every time...
Every Last Dance + Music Themed Episode
Be sure to read @nelsonKirsten's thread responding to our first Q&A question from @Omundson #1967PsychOdyssey It's a great one! https://t.co/ciakEjYzIw pic.twitter.com/9FrOHwJX1b

— Psych Movies (@PsychMovieFans) May 1, 2020
Shawn: I'm Shawn Spenstar. This is my partner, Gus T.T. Showbiz.
Gus: The extra T is for extra talent. #Psych #AmericanDuos pic.twitter.com/GAuEVENbR7

— Psych Fan (@Psychisms) May 23, 2019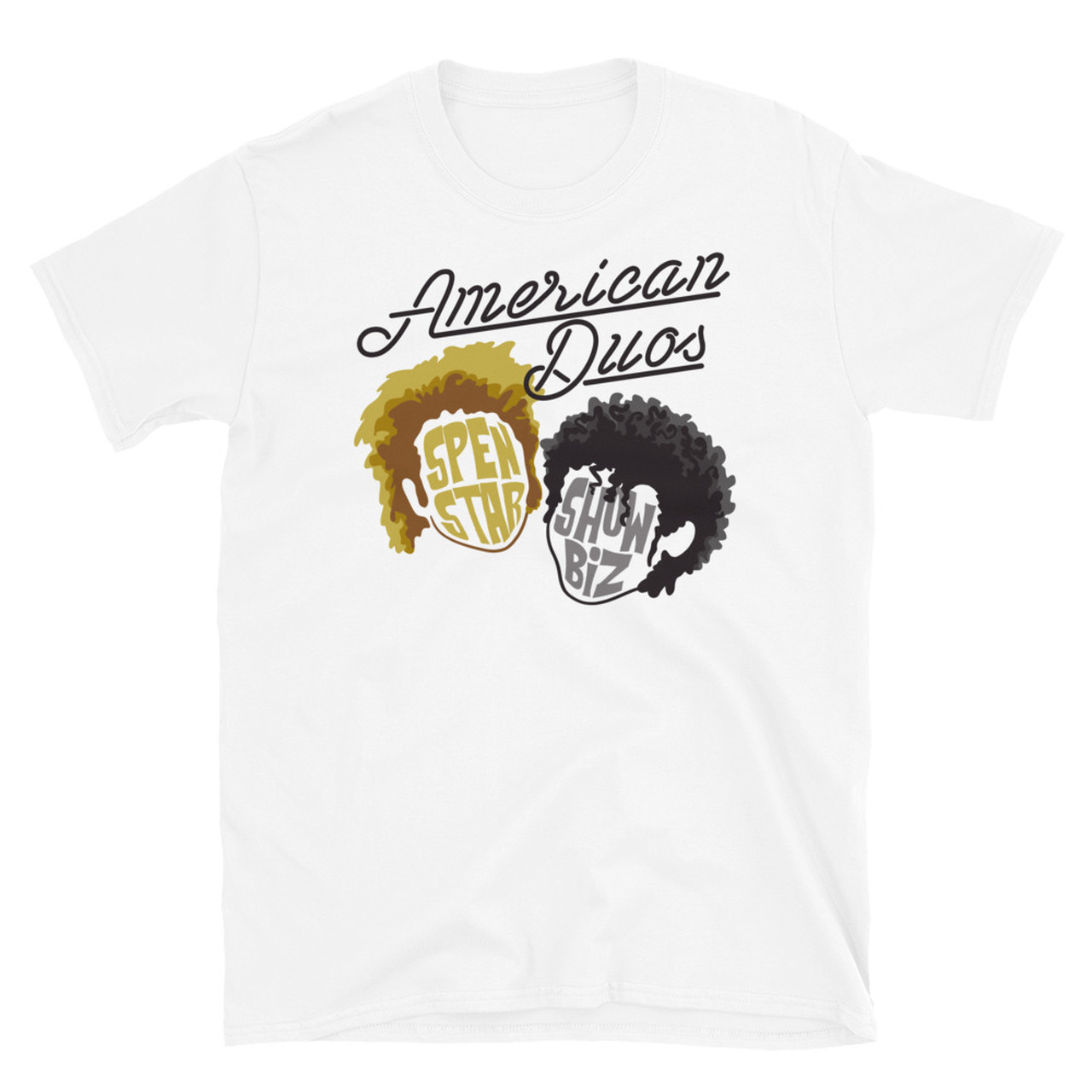 Psych American Duos - Shawn SpenStar and Gus T.T. Show Biz - T-Shirt from CultSub
Every Shawn and Gus FistBump
Happy #BestFriendsDay #Psych#ShawnandGus#BrutonGaster @PsychRewatch @Psych_USA @PsychMovieFans pic.twitter.com/T9EP0JaMvE

— Big Sal Scalici (@CaesarsWolfpack) June 8, 2019
The Amazing Shawn and Gus One-Liners
Probably one of the better known, repeat Shawn AND Gus Quotes was stolen from Ed Lover, c'mon son!
Ed lover: "Cmon son". #psych12 #lastnightgus pic.twitter.com/kjLOrZLUWZ

— Brett (@BbriselliBrett) July 6, 2018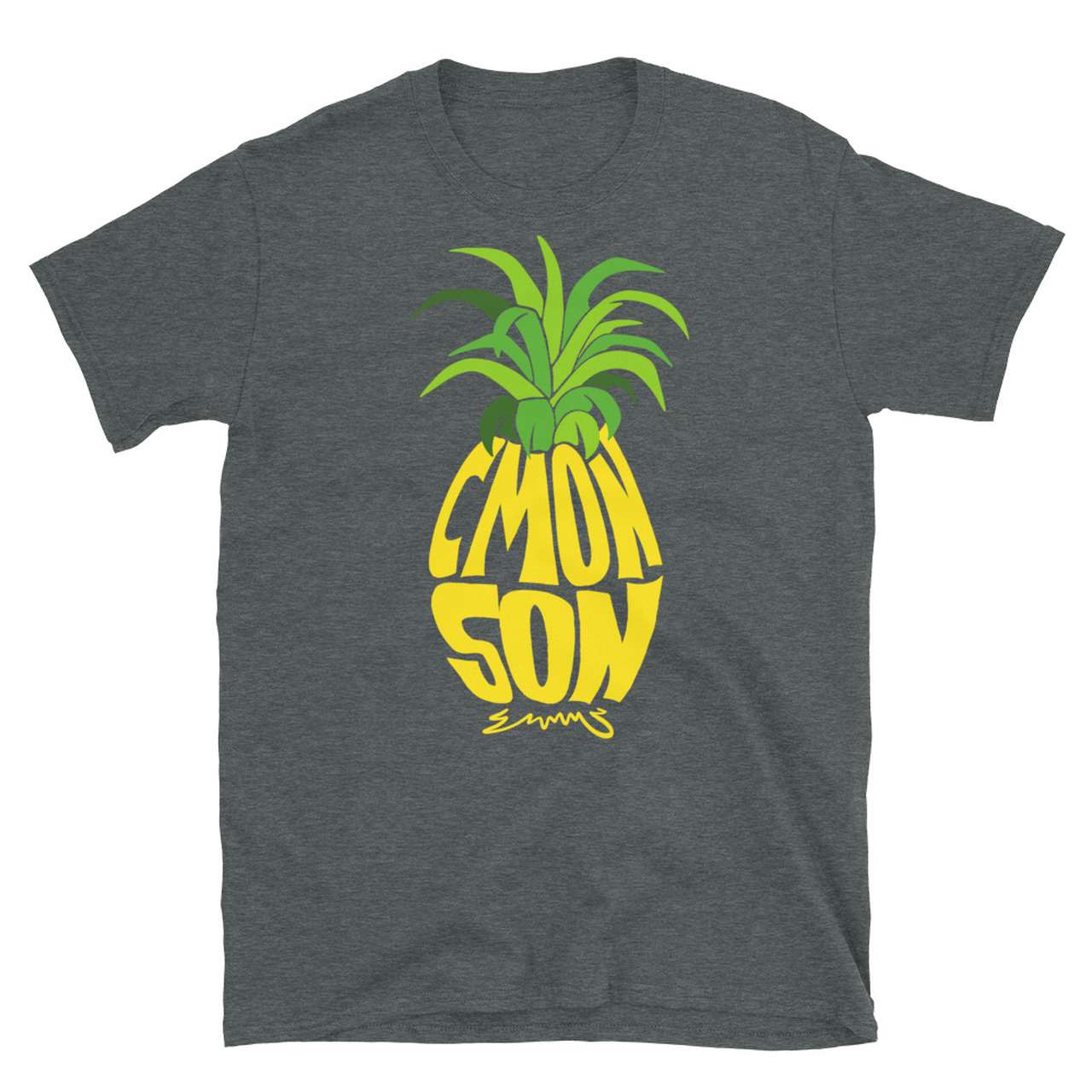 Psych Shawn Spencer and Burton Guster Inspired - C'mon Son Pineapple - T-Shirt from CultSub
...but we've heard it both ways."
Psych has been my favorite show for like at least ten years at this point, so I had to get this adorable Psych tattoo! thank you so much Brittney Haili Tattoos #Psych #psychtattoo #psychthemovie2 #psychonusa #areyouafanofdeliciousflavor #ivehearditbothways pic.twitter.com/Mc0SpRvqEc

— belle (@belle_junebug) July 13, 2019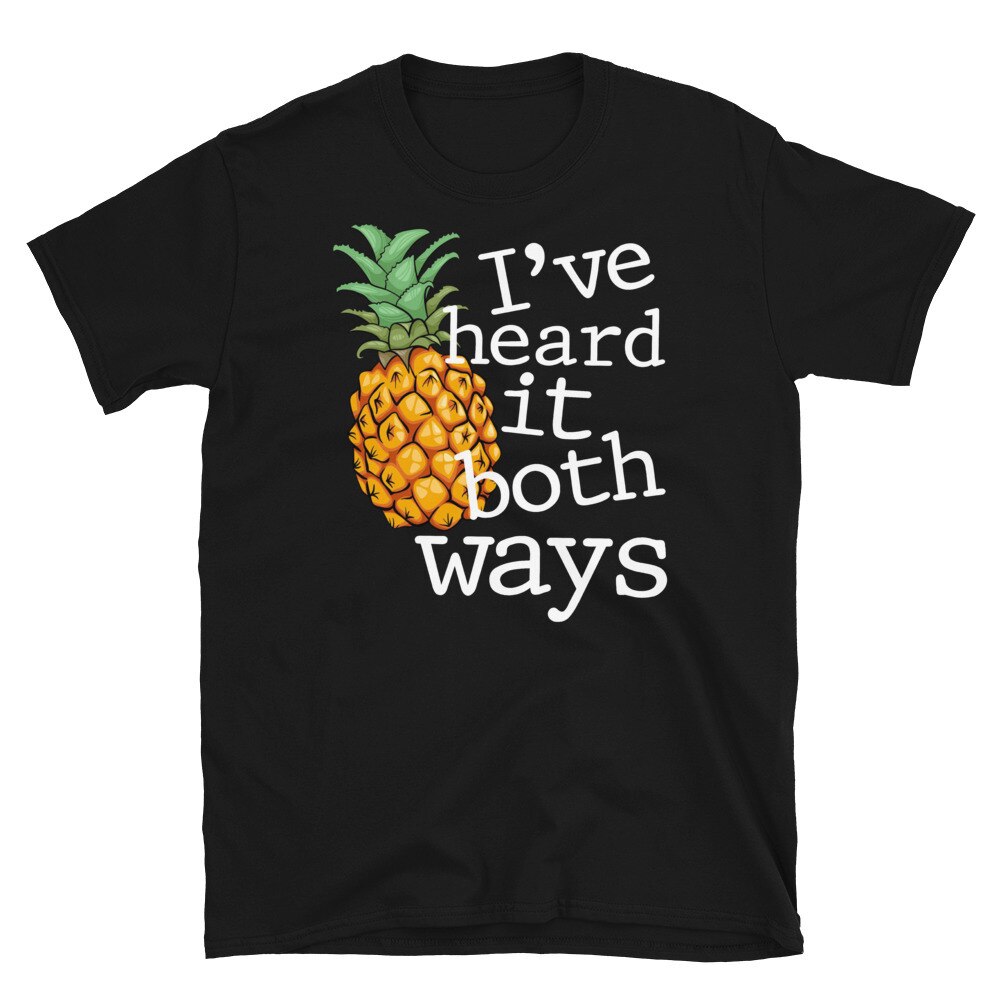 Psych TV Show - I've Heard It Both Ways Pineapple - T-Shirt from CultSub
Girl, that tattoo is dope - and you know that's right.
Psych TV Show - You Know That's Right Pineapple - T-Shirt from CultSub
...and then you have the random, weird goodies like these…
I'm dreaming of a #Psych Christmas pic.twitter.com/pETwoQuhbc

— Psych Fan (@Psychisms) December 15, 2019
#Psych has the best theme song ever & I can't believe no one has said it yet. https://t.co/sxLwjsvCaU pic.twitter.com/9uITUZ4069

— Ranae (@TheNerdyCatLady) May 3, 2020
My cat is named Gus for reasons! #didyouhearaboutpluto #Psych12#magichead #blackmagicguster pic.twitter.com/6IY1eOG3sh

— Amber Love Ofgus (@elizabethamber) July 6, 2018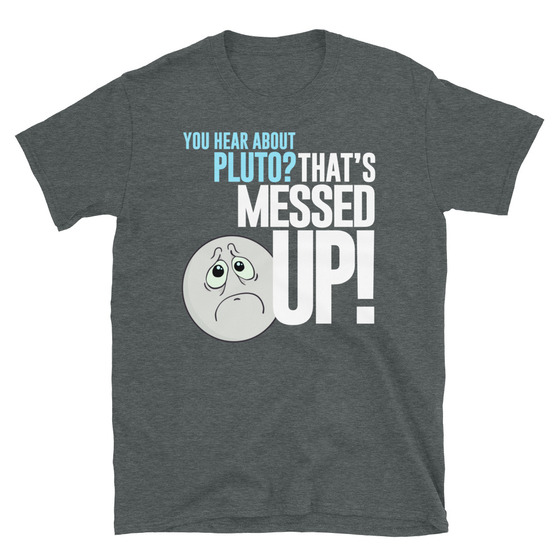 Psych TV Show Inspired - You Hear About Pluto? That's Messed Up! - T-Shirt from CultSub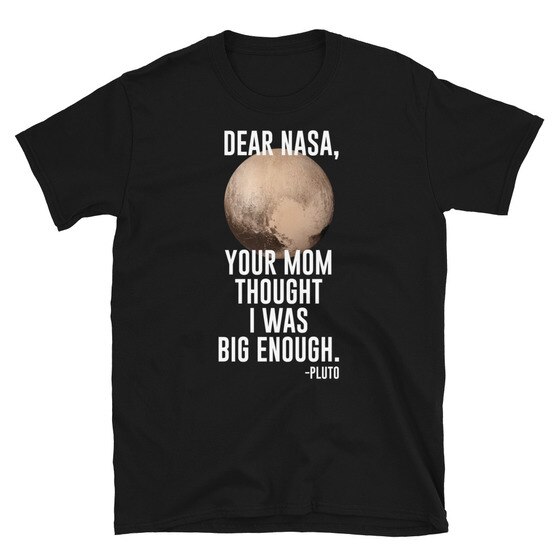 Planet Pluto - Dear Nasa, Your Mom Thought I Was Big Enough! - T-Shirt from CultSub
Shawn's List Of Burton Guster Nicknames
We all all love the ridiculous nicknames that Shawn gives Gus like;
You're the Ghee Buttersnaps AKA SuperSniffer AKA Burton Guster AKA Gus to my Shawn. #Psych #ShawnAndGus #Pineapple pic.twitter.com/pvydN3gLS9

— ¢αρтαιη кяιѕтα⚓️ (@CaptainForMusic) June 19, 2016
[DEEP BREATH]
...Die Harder, Felicia Fancybottom, Ground Control, Matt, Bighead Burton, Fingers, Homeskillet, Big Baby Burton, Burton the Billowy Bear, Curtis, Blackstar, Chocolate Columbo, Magic Head, Spellmaster, SuperSmeller or The SuperSniffer, Slicks, Peter Panic, Gus T.T. Showbiz, Ovaltine Jenkins, Schoonie "U-Turn" Singleton, Vernest Lambert Watkins, Bud (from The Cosby Show), Nick Nack, Bruton Gaster, Lavender Gooms, Lemongrass Gogulope, Squirts MacIntosh, Weepy Boy Santos, Stewart Lee, Dr. Mc [Khoesan tongue clicking sounds] Took, François, Galileo Humpkins, Gus "Silly-Pants" Jackson, Fearless Guster, Shmuel Cohen, Methuselah Honeysuckle, Shutterfly Simmons, Patty Simcox, Chesterfield McMillan (and wife), Tan, Tangus, Ernesto Agapito Garces Conde de Abelar, Longbranch Pennywhistle, Scrooge Jones, D'Andre Pride, Hummingbird Saltalamacchia, Step-Anthony Wally Ali (Cat Stuck in a Tree), Dequan "Smallpox" Randolph, Trapezius Milkington, Hitch, Note To Self, Sterling Cooper, Burton "Oil Can" Guster, Hollabackatcha, Jazz Hands, Gus Brown, John Slade, Detective Miles, Greg, Doughnut Holschtein, Ron Davis, Bob Adams, Harry Munroe, Rich Fingerland, Black Magic, Cheswick, Shawn, Shaggy Buddy Snap, Ghee Buttersnaps a.k.a. "The Heater", The Vault of Secrets, Clementine Woolysocks, Pinky Guscatero, Guts, Ol' Ironside, Old Iron Stomach, Bruce Lee, Jonathan Jacob Jingley-Smith, Santonio Holmes, Deon Richmond, Gurton Buster, Chaz Bono, Chocolate Einstein, MC ClapYoHandz, Sher-Black-Lock, Mrs. Whittlebury, G-Force, Roadrash, Mellowrush, Crankshaft, Sammy, Joey Bishop, Slick Fingers, Imhotep or "He Cometh in Peace," Control Alt Delete, Gootsy, The Guster, The Jackal, Adewale Akinnuoye-Agbaje, Yasmine Bleeth, Killerbee, Lodge Blackman, Mission Figs, Sundown, The Black Goose, Original G-String a.k.a. Crowd Pleasah, Radio Star, Gus Jay Gupta, Don Cheadle, Jr., Chezwick, Watson Williams, Benedict Arnold Jackson, Engel Woods, Eddie Adams from Torrance, Brutal Hustler, Lumpkin (Name Never Completed), Felatio Del Toro, Tin Tummy, Sh'Dynasty, Carrington, Satchel Gizmo, Gurn Blandstein, Immaculate Conception, Bill Uvrights, Jonas Gustavsson, Blue Ivy Carter, Vijay Amritraj, Django Unchained, Darryl, Burton Trout, Bad News Marvin Barnes, Lil Wayne, Trending Ontwitter, Satchel Gizmo, A Player Named Gus, Domo Arigato, Denzel Diggs Underwood Morris Chestnut Washington, John Pon, Dale, Eric Chin, Mr. and Tibbs!
[GASPING FOR AIR]
Ok, what did we miss?
Oh, BTW! When Shawn and Gus meet that serial killer in jail and Shawn says, "My name is Shawn Spencer and this is my partner BUR-TON GUS-TER," we lost our GD minds.
The Slow Burn Between Shawn and Juliet
I mean, slowest relationship burn - EVER. We loved it all.
DON'T MIND ME I'M JUST SOBBING #psych #ALLin pic.twitter.com/GrRANYtLa3

— taylor is miniGISHing (@taylorsadlowski) April 30, 2020
...and then we got this sweet, satisfying kiss.
Let's observe a moment of silence to recognize that we won't see #Shules until 2020. Enjoy the memories for now... #PsychTheMovie2 pic.twitter.com/TxZeJykhaP

— The ML Herald (@TheMLHerald) September 17, 2019
...and then we got this proposal.
The ONLY way for a #Shules proposal to go down!!! @Psych_USA #Psych https://t.co/jXHJ0Wy11U

— Megan McLaughlin (@meganryan44) May 1, 2020
Anytime Shawn And Gus (And Henry) Go Undercover
Call me Soup Can Sam! #PCCPAC #wherepsychosmeetpsychos #CmonSon pic.twitter.com/ndDh5mHPcY

— Maria (@jedipirate) February 23, 2019
This is my favorite scene ever. #Psych #BlackAndTan @Psychisms pic.twitter.com/f51x6bieGm

— Jenna (@jennayenn) March 3, 2013
Oh, And There Is Even A Psych Central Coast Pharmaceutical Annual Conference
Yeah, you read that right!
New date set for #Psych-O fan conference @PCC_PAC. I hope daily life has calmed by then. https://t.co/EXVVNIto2T

— Danny G (@itsdannyg) May 1, 2020
The Psych Central Coast Pharmaceutical Annual Conference (PCCPAC) is totes an unofficial gathering of PsychOs who get together to celebrate Psych and they're on like Donkey Kong for 2021!
...and if you don't dig Psych you can...
Hey @JamesRoday, good luck in #SFB8 this week! #ShawnandGus #IconicDuos @DuleHill pic.twitter.com/nsbrI3SEcL

— Richard Jenkins (@rkjenkins07) October 9, 2018
Ok, see what we mean now? Psych is amazing for so many reasons which means we could go on forever. If we missed your favorite moment please tag us on social or comment on this post. We'll get it added.