Katey & Adam on 17th Feb 2020
Man, does seem like Hollywood has run out of ideas of late or what? Sweet jesus. It's like there's nothing but movie sequels and remakes slotted for 2020.
Maybe studios are going back to what they know sells since Amazon, Hulu, Netflix are all creating their own content? Who knows, but no matter the case we're only excited for a few.
Originally we planned a blog titled, 8 Movie Sequels and Remakes We're ACTUALLY Stoked For and Why, but the first pass turned out to be 4K words. YIKES! So instead, we'll be providing you with an eight-part fun-fact filled series.
HEY, WOAH! "Listen. You smell something?" We do - and it's awesomeness.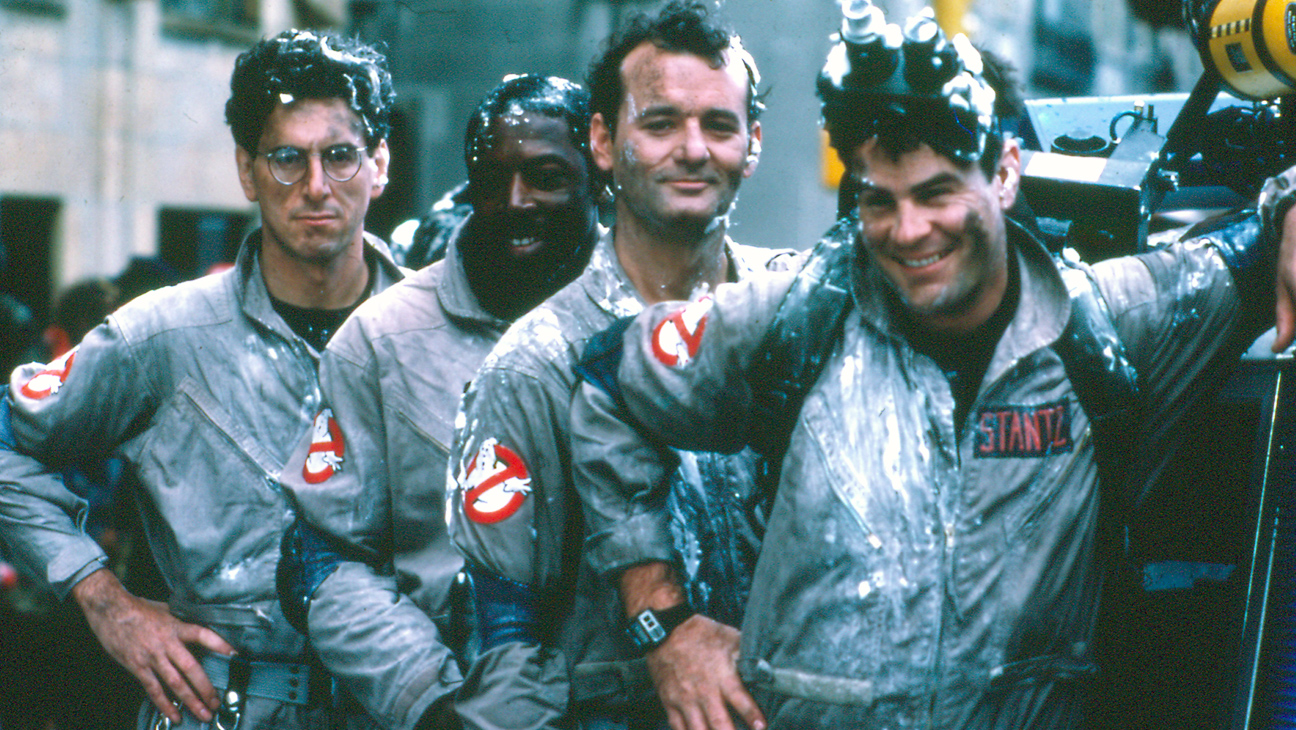 Phpto Credit: Hollywood Reporter
Yeah, you got that right! First up is Ghostbusters: Afterlife, and we're smelling and hearing nothing but positive goodness in the air around this sequel.
What We Know About Ghostbusters: Afterlife So Far
Expected in the spring of 2021, the o-so-quotable Ghostbusters sequel Ghostbusters: Afterlife is coming to your neighborhood. You'd better believe our CultSub T-shirt crew will be there opening night with Proton Packs lit-the-fuck-up!
The new movie picks up 36 years after the marshmallow-drenched near-apocalypse that's known in Ghostbusters lore as the "Manhattan crossrip."
Yes, the OGBs (the Original Ghostbusters as the Ghosterbuster: Afterlife movie crew calls them) will be making an appearance. However, Afterlife will focus primarily on a family we haven't met before.
Expect to get to know single mom Callie (played by The Leftovers' Carrie Coon) and her two kids, Trevor and Phoebe (played by Stranger Things' Finn Wolfhard and Captain Marvel's Mckenna Grace), who move into a beaten-down farmhouse in Oklahoma only to discover there's something strange in the neighborhood.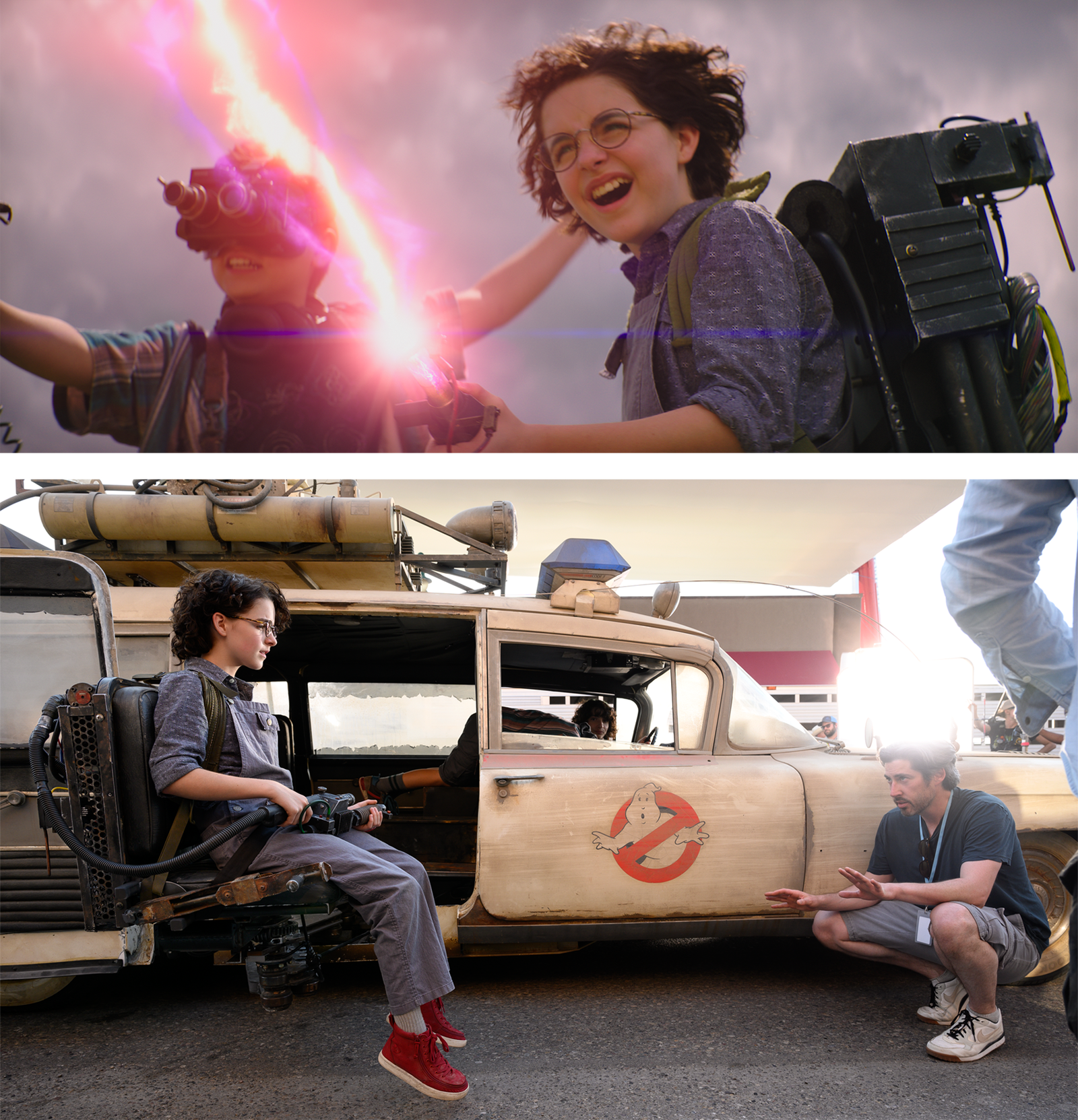 Photo Credit: Vanity Fair
It's all so perfect so far! Oh, and Paul Rudd (we're SO happy he's in this) co-stars as a local teacher who has been documenting an "unexplained phenomena" that begins with bizaar earthquakes.
SO. MUCH. YES!
Oh, and apparently Bill Murray is torturing interviewers by making them wear those heavy-ass proton packs during their interviews so they can "understand exactly what it's like."
We friggin' love Bill Murray, you'll see him in our CultSub T-shirts order confirmation emails if you haven't already.
Jason Reitman Wants To Make Ghostbusters: Afterlife Right
Jason Reitman was arguably the first Ghostbusters mega fan. As a kid, he confessed to decorating his bedroom with a calcified chunk of the Stay Puft marshmallow man from the New York set and was talking about "terror dogs" before any of his friends knew what they were.
In every piece we've read, Reitman wants to do the best he can with something he loves (something a lot of people love), especially for his father.
"If I think about who I'm making this movie for, it's my father. We all know what it's like to be told stories by our parents. I'm really honored to get a chance to tell one back to him from the world he brought to life." - Jason Reitman, as quoted in Vanity Fair
5 Lesser Known Original Ghostbusters (OGB) Movie Facts
Ghostbusters is and has been SO POPULAR for so long, and yet there are still new facts popping up all the time. However, since The Movies That Made Us (highly recommend) just covered Ghostbusters we'll keep it to a few of the lesser known facts you might find interesting.
Bill Murray Made $0 From Ghostbusters
Despite the movie's $130 million success (top comedy until 1990 Home Alone), star Bill Murray didn't make any money off, arguably, his most financially successful movie. Instead of a paycheck, Murray negotiated with Columbia Pictures to finance a pet project, a remake of the movie The Razor's Edge, about World War I.
Slimer's Stunt Double Was A Peanut And His Name Was "Onion Head"
On the set, the cast and crew referred to the ghost as "Onion Head" because he was supposed to have really bad breath. Additionally, Aykroyd jokingly referred to Slimer as the "ghost of John Belushi," as he asked the designers to make it in his likeness.
Personally, we don't see it. Do you?
Also, you know that wide shot of Slimer quickly floating around a chandelier? The effects guys were in a pinch (like just about everything in this movie) so they spray painted a peanut green in order to mimic the green ghoul and the shot was used in the final print.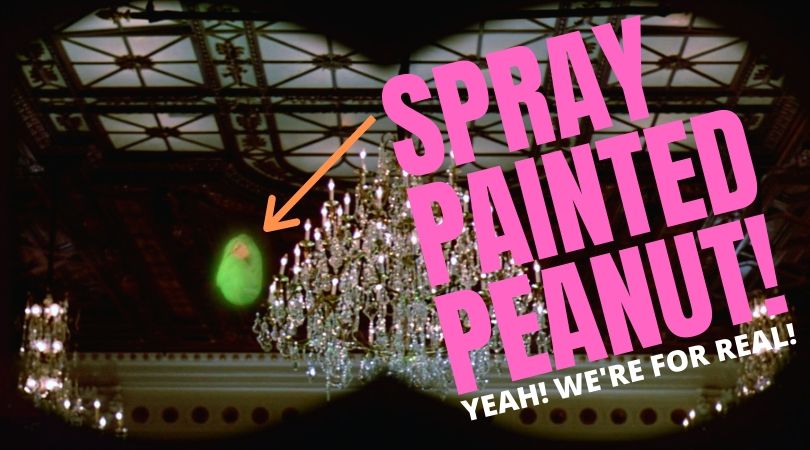 Oh, oh! And the words "I've been slimed" are never said in the movie, but fans take their liberties we suppose. Murray actually says, "he slimed me" (did you see that .gif above? ARE YOU PAYING ATTENTION!?) and so the public called the ghost "Slimer" which is where he got his official name.
Original Ghosterbusters Cast Included Micheal Keaton, John Candy and Eddie Murphy
Many of you know that as Dan Aykroyd was writing the script for Ghostbusters in 1982 he planned on casting his best buddy John Belushi, but Belushi died of a drug overdose. Before Bill Murray came into the picture, Michael Keaton was cast to play Peter Venkman. Ivan and Reitman felt that Keaton's fast-talking and sarcastic screen persona would be perfect for the role.
Originally, Aykroyd offered the role to John Candy, but when Candy wanted to change the character to a German man with a thick German accent who has two dogs–German shepherds, of course—Aykroyd pulled the offer and gave it to Moranis, who loved the part.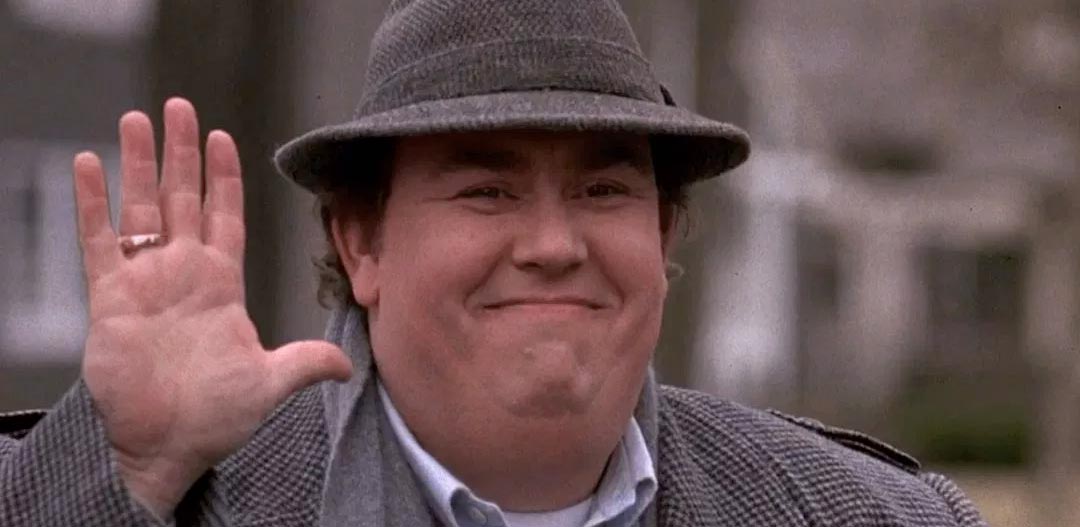 Photo Credit: Slash Film
Also, since Eddie Murphy was hot shit in 1983 when Ghostbusters began filming, he was cast to play the role of black Ghostbuster, Winston Zeddmore. Unfortunately, Eddie Murphy was contractually bound to star in another little film that came out in 1984 called Beverly Hills Cop.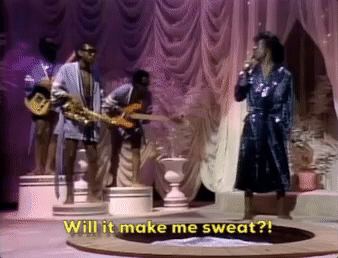 We wonder if Winston's role would have turned out to be so small had Murphy been able to play the part instead of Ernie Hudson (not funny). Originally, Winston was a much bigger part, but a great deal was cut. Not only was Hudson upset upon the movie's release, but Winston's little contributions to the Ghostbusters team has become a running joke with fans.
There Was A Plagiarism Lawsuit Over The Ghostbusters Theme Song
Lindsay Buckingham and Huey Lewis were both approached to write the Ghostbusters the theme song even though Lewis's song, I Want a New Drug was already being used as a placeholder. Unfortunately, things didn't work out with Lewis, but the Ghostbusters theme song with the often quoted "Who you gonna call?" and "I ain't afraid of no ghosts!" ended up having a striking resemblance to Lewis' I Want a New Drug. Publishers sued for plagiarism and the suit was settled out of court...but you can decide for yourself…
Yeah, holy shit they sound similar! If anyone knows what the total was for settling, please let us know.
Ghostbusters Was Originally "Ghost Smashers" And Was Set In Outer Space
Ghost Smashers was originally set in outer space where Smashers were much like plumbers, competing against one another. Ivan Reitman found the screenplay way too long (originally 500 pages), convoluted and he hated the title. However, it was the addition of Harold Ramis that turned it into a "going into the business film." After much reworking, the script became much leaner, but the title remained well into filming. Yeah, which meant every scene that mentioned the team's name NEEDED TO BE SHOT TWICE.
Apparently there was a show already called Ghostbusters and the legal battle went on for ages - as legal battles do!
Speaking of which, this blog is going on for ages too. We'll just quickly (and shamelessly) plug our awesome original Ghostbusters (aka OBG) T-shirts and tie this off.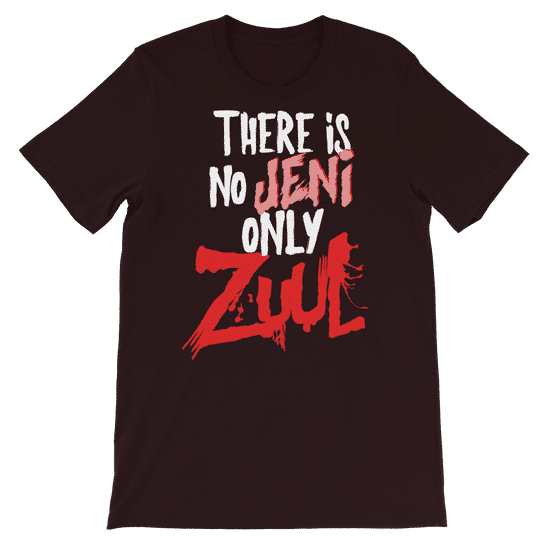 So, although we have a few Ghostbusters T-Shirt designs, we had to make a Customized/Personalized Ghostbusters - There Is No Dana Only Zuul version as well (see above). People LOVE giving this as a gift even more than adding it to their personal T-shirt collections.
We hope you enjoyed our ramblings and thanks for reading! If you agree or disagree please feel free to comment below. We're always down to chat or argue - whatever you prefer!