Katey & Adam on 2nd Mar 2020
In 1991, What About Bob? introduced us to the phobia-prone Bob Wiley (played by Bill Murray). Diagnosed by Dr. Leo Marvin (played by Richard Dryfuss), Bob Wiley as having a "multi-phobic personality characterized by acute separation anxiety and extreme need for family connections."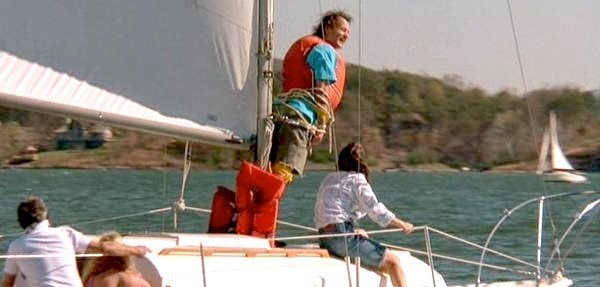 Photo Credit: IMDB
We then follow Bob Wiley's journey as he struggles to follow Marvin, his therapist, on vacation to Marvin's lakefront home in Lake Winnipesaukee, New Hampshire (actually filmed at Smith Mountain Lake in Virginia). Although Wiley gets along splendidly with Marvin's family (aka "the fam"), he clashes with Marvin - at least from Marvin's perspective.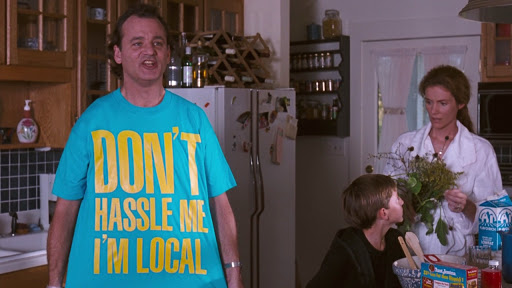 Photo Credit: Cineplex.com
SIDE NOTE: CultSub T-shirts totally has this "Don't Hassle Me I'm Local" T-shirt!
What About Bob? was made for $39 million, but grossed more than $63 million at the box office and is one of, what CultSub T-shirts thinks, is a classic Bill Murray movie.
Frank Oz and Richard Dryfuss Worried What About Bob? Was Going to Flop
Doesn't it seem like this is the case for all of our favorite cult classic movies? For instance, the same thing was said about Ghostbusters. We're wondering if Bill Murray's innate awesomeness has anything to do with "saving" movies? These days Hollywood cameos Murray every chance they get. Having his name attached to anything typically means it's a must-see movie.
"I was really scared to death that we had a piece of sh*t, because it was so impossible to judge it. I felt I knew what I was doing, but there was this huge sigh of relief when the movie worked." - Frank Oz, as quoted in Ain't It Cool News
"Everyone had thought they had struck gold, and I said, 'What are you talking about? It's just a little movie.' So when the film was released, I found myself going back to the talk shows and saying 'I'm the guy who didn't believe in it." - Richard Dryfuss, as quoted in USA Today
We'd like to think it has something to do with Bill Murray. Yeah?
Woody Allen Almost Starred, Wrote and Directed What About Bob?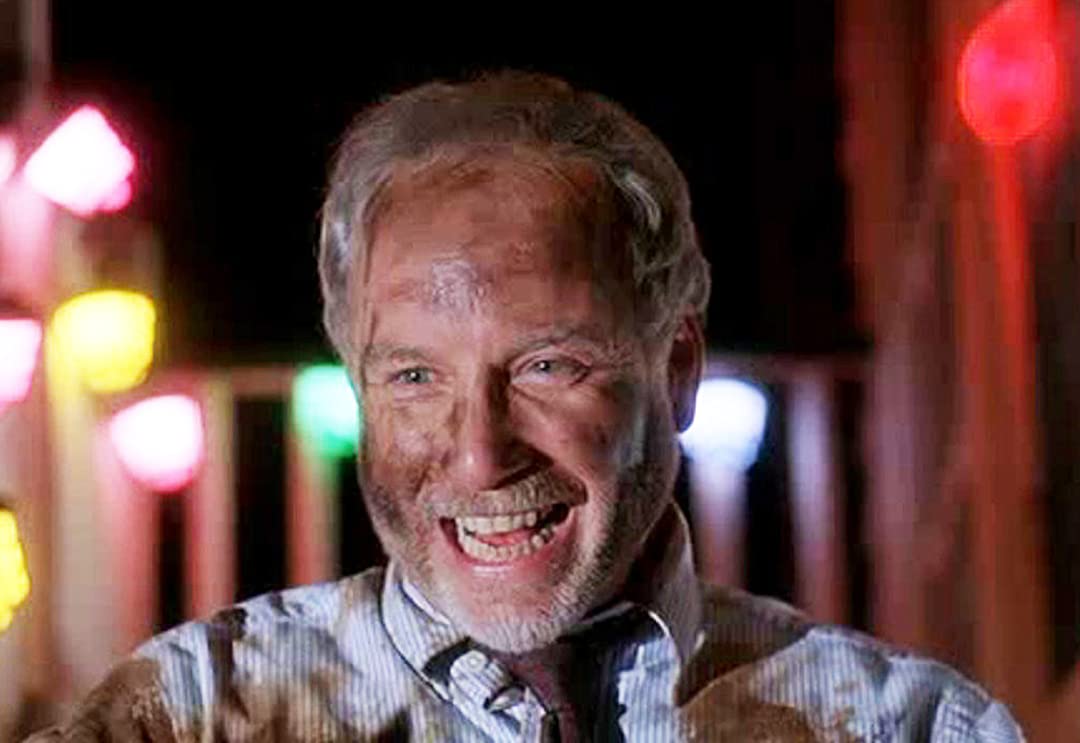 Photo Credit: Amazon
A 1989 Los Angeles Times article stated Murray and Allen would team up as "the comedy team of the '90s," with Allen playing the role of Dr. Marvin. The article went on to state that Garry Marshall had been attached as director, but there was a possibility that Allen might star, direct, and co-write the movie.
Obviously, Murray stayed attached (thank goodness), but Frank Oz ended up helming the movie and Tom Schulman wrote the screenplay, with some story contributions from producer Laura Ziskin and Oscar-winning screenwriter Alvin Sargent (Ordinary People, The Amazing Spider-Man).
Saying "Bill Murray and Richard Dreyfuss Didn't Get Along" Is An Understatement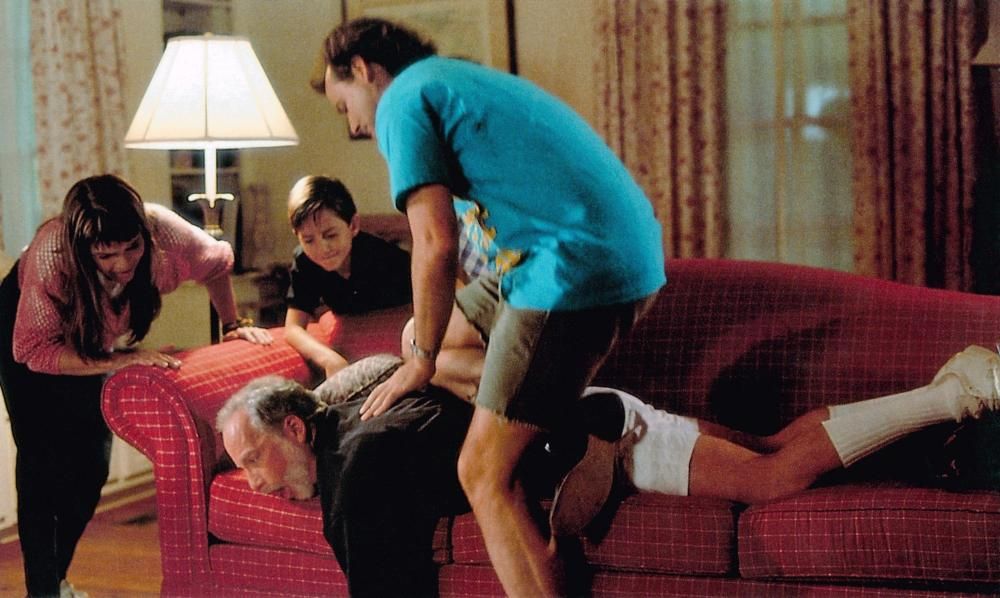 Photo Credit: Cineplex.com
Director Frank Oz is quoted often saying that the on-set tension was the result of everybody having their own viewpoint on how to improve the script. It all sounds so light and somewhat healthy at first blush, as though "the tension" simply heightened the performances.
"Richard Dreyfuss and I didn't get along on the movie particularly, but it worked for the movie. I mean, I drove him nuts, and he encouraged me to drive him nuts." - Bill Murray, as quoted in Entertainment Weekly
"Funny movie. Terribly unpleasant experience. We didn't get along, me and Bill Murray. But I've got to give it to him: I don't like him, but he makes me laugh even now. I'm also jealous that he's a better golfer than I am." - Richard Dryfuss, as quoted in The A.V. Club
If you dig a little deeper, there are some pretty jacked up occurrences on both sides.
"I didn't talk about it for years. … Bill just got drunk at dinner. He was an Irish drunken bully, is what he was. … He came back from dinner (one night) and I said, 'Read this (script tweak), I think it's really funny.' And he put his face next to me, nose-to-nose. And he screamed at the top of his lungs, 'Everyone hates you! You are tolerated!' Murray then leaned back and he took a modern glass-blown ashtray. He threw it at my face from (only a couple feet away). And it weighed about three quarters of a pound. And he missed me. He tried to hit me. I got up and left." - Richard Dryfuss, as quoted in USA TODAY
Bill Murray Threatened Producer Laura Ziskin And Pushed Her In a Lake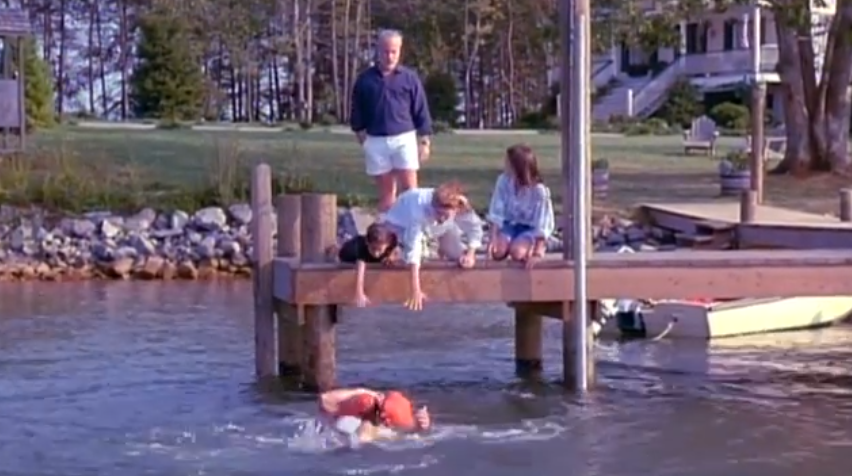 Photo Credit: CultSub T-Shirts
According to Laura Ziskin, Bill Murray shoved her into a lake after some sort of disagreement. Supposedly the disagreement was heated, but the shove was playful.
"Bill also threatened to throw me across the parking lot and then broke my sunglasses and threw them across the parking lot. I was furious and outraged at the time, but having produced a dozen movies, I can safely say it is not common behavior." Laura Ziskin, as quoted in The Baltimore Sun
Richard Dreyfuss Sued Disney Over What About Bob?
In 2015,24 years later, Dreyfuss filed a lawsuit against Disney, the film's distributor, because the studio wouldn't allow Dreyfuss to hire an auditor of his choice to look into the company's bookkeeping to see if he's owed more money.
Whatever Happened to Charlie Korsmo Who Played Siggy?
He's a friggin' lawyer, dude!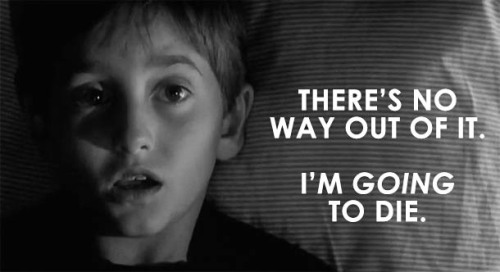 Charlie Korsmo played Marvin's son, Siggy (short for Sigmund). It feels like Korsmo was in so many solid movies as a child actor including Hook and Dick Tracy. Korsmo went on to earn a B.S. in physics from MIT and then obtained a J.D. from Yale Law School.
Yay you, Charlie!
He's now an associate professor of law at Cleveland's Case Western Reserve University's School of Law, where he teaches courses in corporate law, corporate finance, and torts.
"I feel I need to overcome some preconceptions when people find out I was a child actor. If I had just gotten a poetry degree from Swarthmore or something, they would have thought I got in because I was in the movies. You can't fake a physics degree. … The movie I hear the most about these days is What About Bob? That seems to be one that people still voluntarily watch." Charlie Korsmo, as quoted at Cleveland.com
Dreyfuss should have hit up Korsmo for some legal advice when taking on Disney. Teehee!
It's Not Possible For Your Bladder To Explode - Or Is It?
One of our favorite Bob ailments (seeing as he has SO MANY) is, "What if I'm looking for a bathroom, I can't find one, and my bladder explodes?"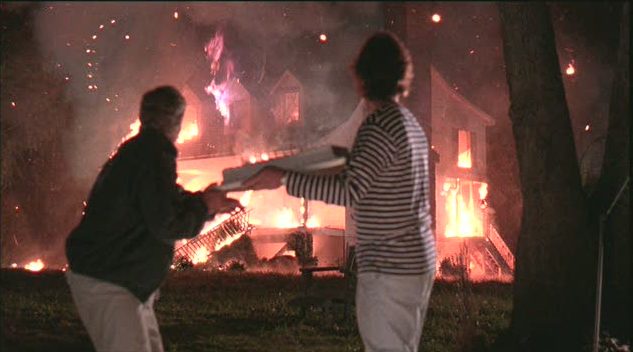 Photo Credit: Hooked On Houses
Naturally, we had to ask if this was possible which sent us on a weird journey to say the least.
According to a Tumblr page for biomedical ephemera, "Your urethral sphincters make it physically impossible to build up urine in your bladder to the point of rupture. The kidneys and ureters cannot produce enough pressure to burst the bladder. When there is an obstruction, the kidneys fail first. In the case of trying to hold it, the body would protect the kidneys by reacting violently, forcing urethral sphincters to fail and causing the person to wet themselves."
Yet according to an article from 2013, a man's bladder exploded "during a drinking challenge between friends." A group of people decided to conduct a "pee holding challenge" while drinking, and a man held his bladder for so long that it exploded, causing urine to leak into his abdominal cavity.
The man lived - unfortunately. #darwinaward
Also, there's the 2015 story about a man who got drunk and jumped into a lake, which caused his bladder to burst. "When he jumped into the lake, a hole was torn through his bladder wall and led to urine leaking into his abdomen."
So, the answer is "no," but don't be a drunk asshole and hold it OR jump into a lake.
Also, you can ALWAYS blame it on the booze. Works every time.
CultSub T-Shirts' Favorite What About Bob? Movie Quotes
Ok, enough facts for one post. To end, we HAVE TO SHARE our favorite What About Bob? movie quotes as they come up quite frequently around the CultSub T-shirts office.
Dr. Leo Marvin: He can borrow my slicker!
Bob Wiley: I feel good, I feel great, I feel wonderful.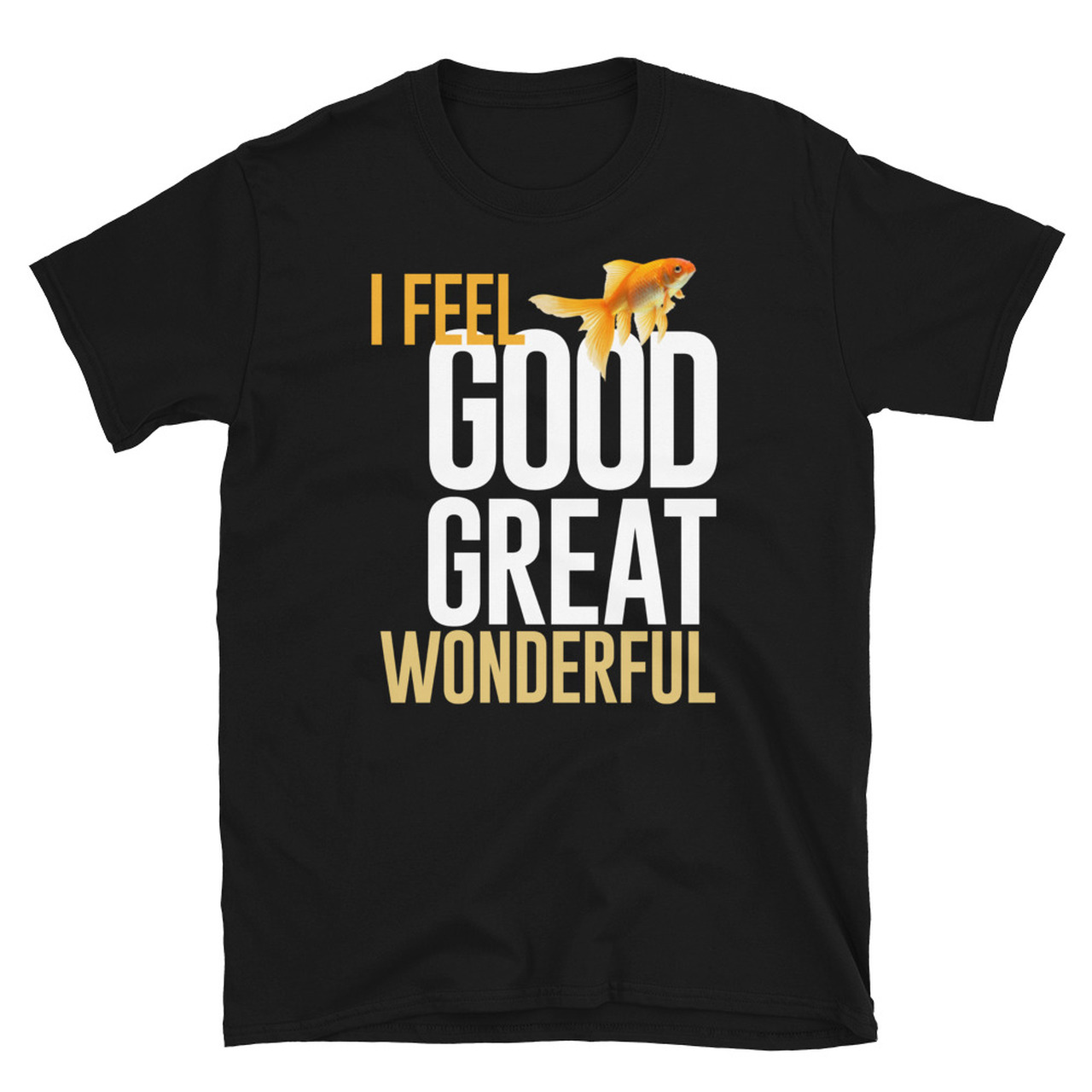 Check out our What About Bob? Inspired - I Feel Good. I Feel Great. I Feel Wonderful! Goldfish - T-Shirt
Bob Wiley: I said, "good morning, Gill."
Bob Wiley: I'm doing the work, I'm baby-stepping, I'm not a slacker! Just look, I'm in really bad shape!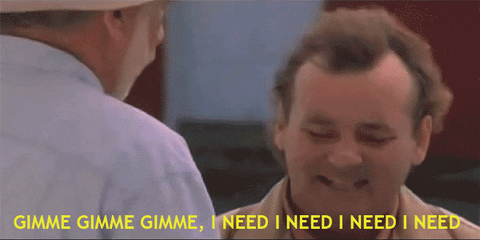 Bob Wiley: There are two types of people in this world: Those who like Neil Diamond, and those who don't. My ex-wife loves him.
Dr. Leo Marvin: You think he's gone? He's not gone. That's the whole point! He's never gone! [he opens the door and there's Bob] Bob Wiley: Is this some radical new therapy? Dr. Leo Marvin: YOU SEE?!
Bob Wiley: [tied fast to the mast of the boat] Dr. Marvin guess what? I sail. I'm sailing. I'm a sailor. Isn't this a breakthrough, that I'm a sailor? I sail? I sail now? AHOY!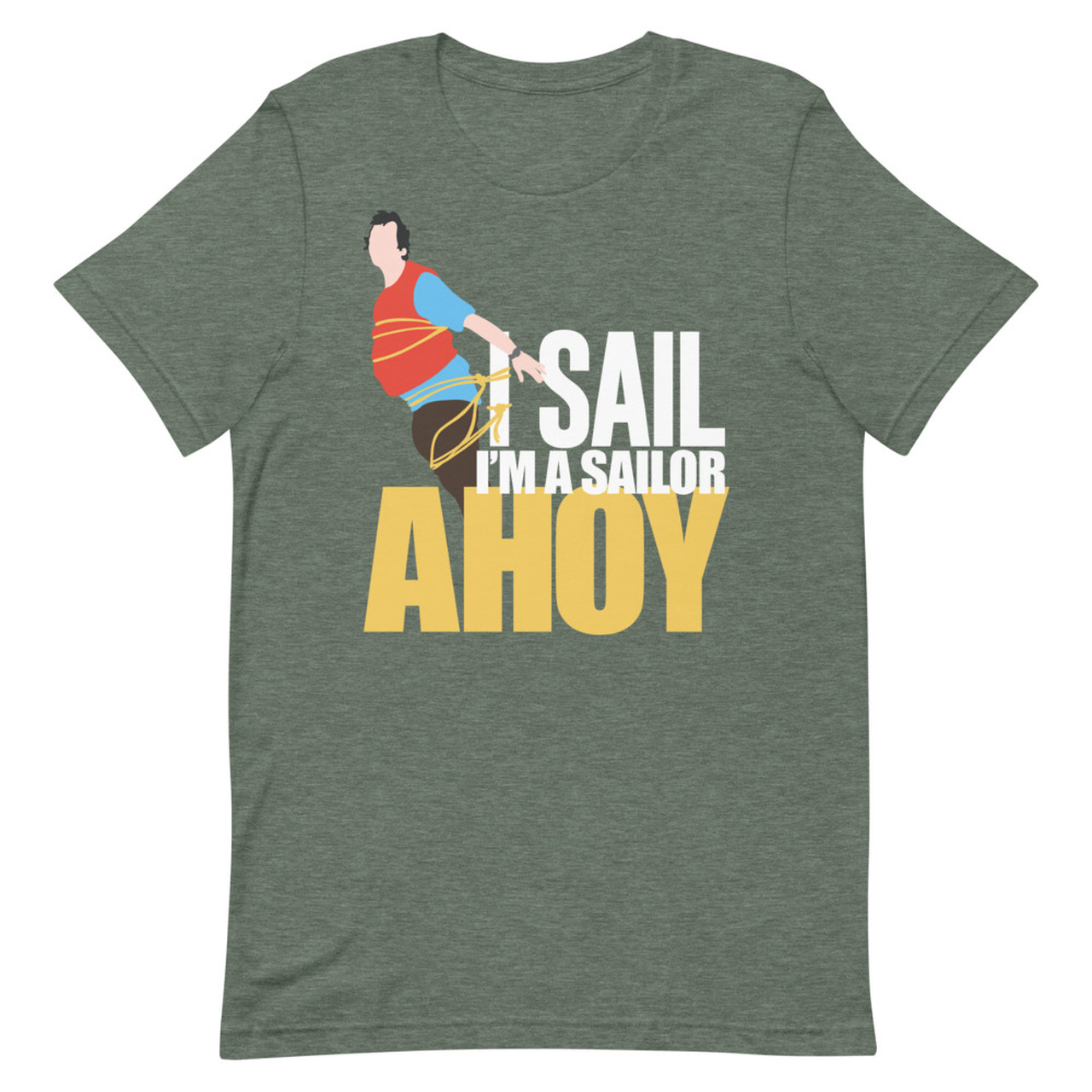 Check out our What About Bob? Inspired - I Sail! I'm a Sailor! AHOY! - T-Shirt

Dr. Leo Marvin: [seeing Bob put his arm around Lily] DON'T TOUCH MY SISTER!
Bob Wiley: Is this corn hand-shucked?
Bob Wiley: Mmm, Mmm, Mmm, Mmm, Mmm, MMMMM!!!

Bob Wiley: Baby step to four o'clock...
Dr. Leo Marvin: On Tuesday we'll eat Gill, on Wednesday we'll eat Bob. No ... no, that's going too far. More fish anyone?
Dr. Leo Marvin: GET OUT OF THE CAR!
Dr. Leo Marvin: I want some peace and quiet! Bob Wiley: I'll be quiet. Siggy Marvin: I'll be peace!
Bob Wiley: Roses are red, violets are blue, I'm a schizophrenic...and so am I.
Of course, we have our complete What About Bob? T-shirt Collection for you MEGA FANS out there...

AND, as always, we hope you enjoyed and thanks for reading! We welcome your thoughts, favorite scenes and whatnot below...