Adam & Katey on 8th Apr 2020
Our Deep Cut Rick and Morty T-shirt Collection is exploding!
HUGE THANKS to all you Rick and Morty MEGA FANS out there submitting your ideas and bragging about CultSub.
You're why we do what we do, broh.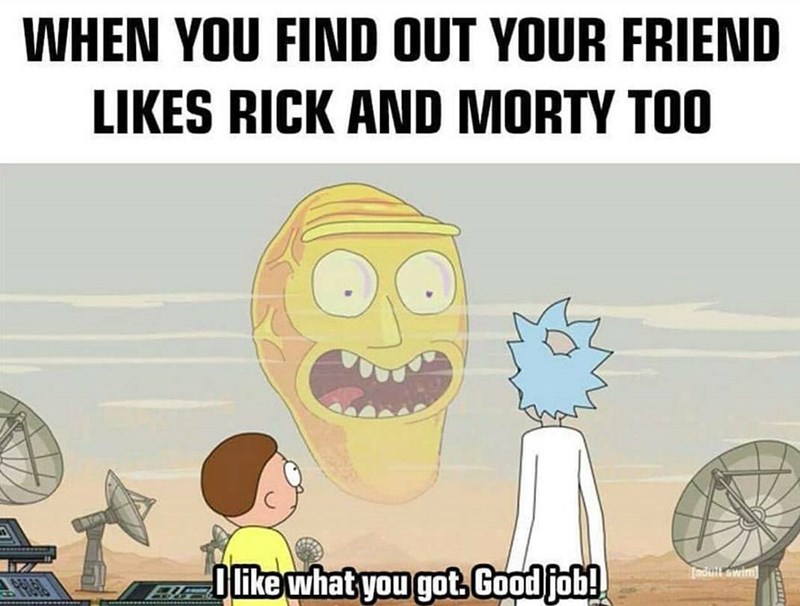 Man, has this been a love affair from episode one, or what? Cripes. Like you, we fell in love with this incredibly well-written show immediately, and much like you we're stoked to find out what Dan Harmon and Justin Roiland have planned for the rest of the 70+ episodes to come.
If you're a Rick and Morty MEGA FAN - these are for you! And hey, if you think of something awesome - sumit your idea and we'll get it live with full credit for ya.
This Is Some Of What We Got (So Far)
There are so many reasons to love Rick and Morty. It has something for everybody. Sure, there's a first layer of obvious humor - farts, sex, alcoholism - the usual awesomeness.
...and yes, we draw all our own shit from scratch, broh!
Rick and Morty Inspired - Camp Flabanabba w/ Skinless Summer - T-Shirt from CultSub
Are we sad or amazing? Some days we can't decide...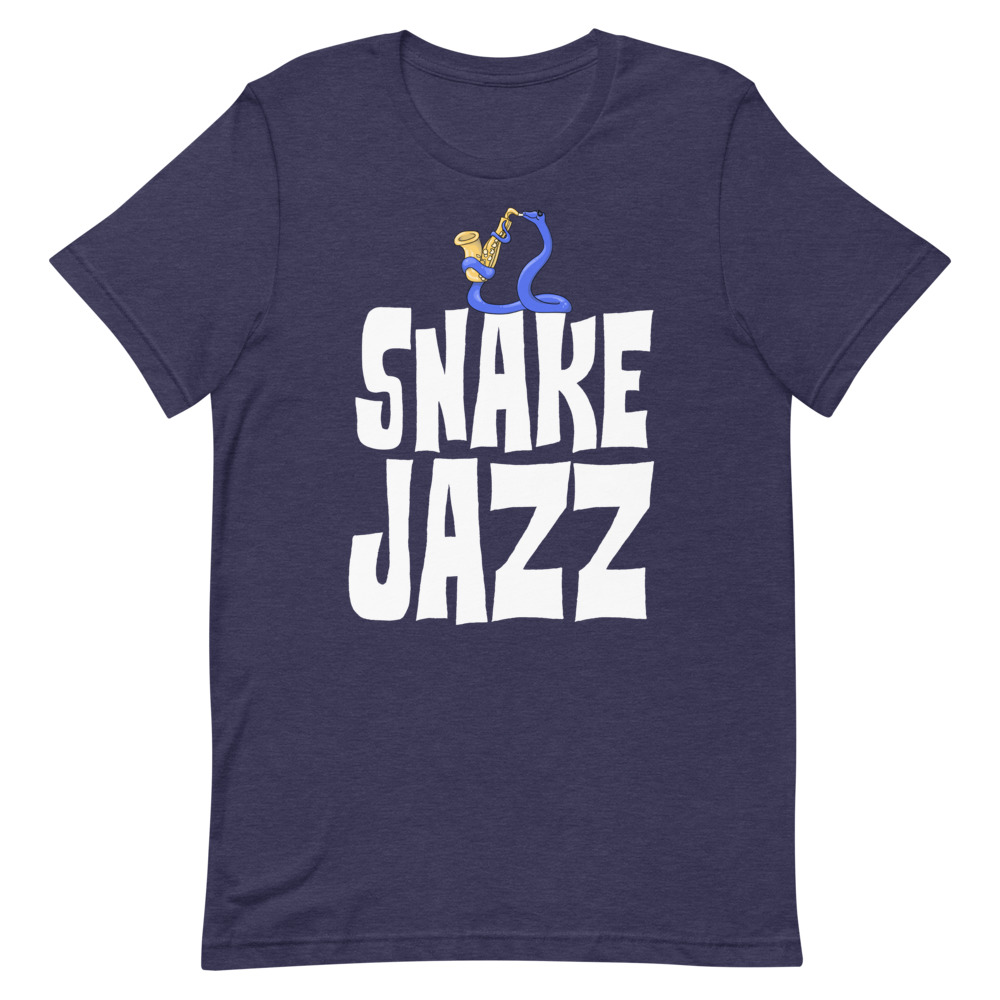 Rick and Morty Inspired - Snake Jazz - T-Shirt from CultSub
However, what sets the show apart is what lies underneath. The highly intelligent writing, esoteric references, and dark, dark soul.
For instance, remember this?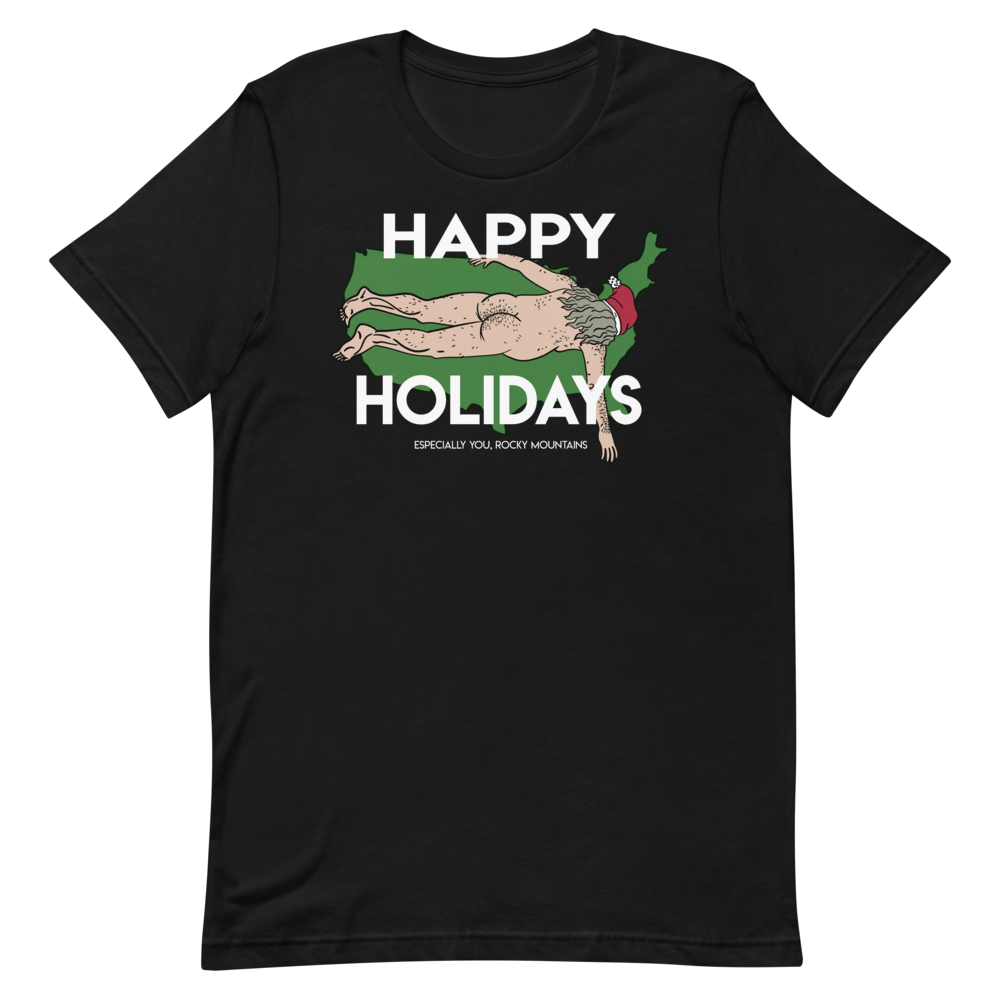 Rick and Morty Inspired - Happy Holidays (Especially You Rocky Mountains) - T-Shirt from CultSub
In fact, for us the end of Season 2, Episode 3 - Auto Erotic Assimilation boasts one of the darkest fucking moments in a cartoon - EVER. Even adult cartoon, but it was GD brilliant. We can remember just staring at the TV with our mouths hanging open the first time. Unreal. Also, a great soundtrack, yet another area where Rick and Morty excels.
OK, now we have to watch it again...
Not sorry if this amazing jam by Chaos Chaos titled, Do You Feel It is now stuck in your head for the rest of the day.
In fact, you're welcome.
Also, Rickmancing the Stone (Read our episode breakdown and analysis with full E.B.White joke explanation) has a moment that sums it up perfectly for us.
Let's break this single moment down real fast...
In a post-apocalyptic world, Rick is working to try and get his hands on Isotope 322. In order to distract the cannibalistic community, Rick mentions the "Thunderdome" he sees on the landscape, an obvious Mad Max reference. In response, he was sarcastically corrected, "You mean the Blood Dome?"
Rick's response is epic, "Save it for the semantics dome, E.B. White." Then, a quick off-camera shout out follows, "Oooh, burn!" in which Rick acknowledges with a quick wink and hand gun.
This Rick and Morty E.B. White joke is stuff of legends. Yet, anytime we're talking Rick and Morty and bring this up in conversation, and we can count on one hand how many people know and understand the joke.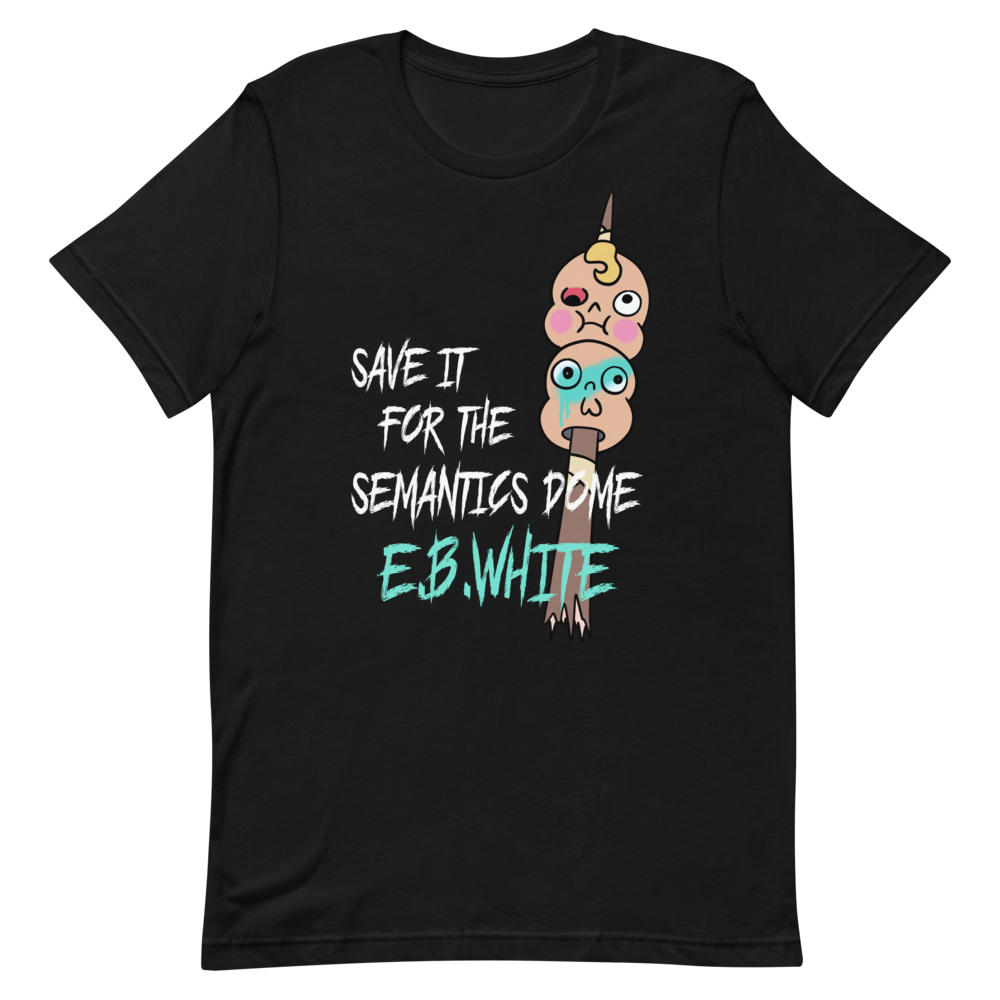 Check out this Rick and Morty "Save It For the Semantic Dome E.B White" T-shirt from CultSub
This whole interaction takes all of 9 seconds, yet it's near-perfect and crammed with humor that summarizes the show. We'll save you the trouble of googling E.B. White (although you SHOULD know the name if you're a halfway decent adult).
Let's break this 9 second joke down:
1) A reference to Mad Max that this episode is obviously spoofing.
2) A geeky argument about language use, which renders
3) A succinct/witty esoteric reference to a man most known for co-authoring an English Language Style Guide, many classics, and writing succinct/witty jokes, leading to an
4) Off-camera acknowledgement of the joke that it seems so many Rick and Morty fans overlook!
In 9 seconds - fucking unbelievable. It's the exact kind of humor we love to try to bring you at CultSub T-shirts.
However, we also like the dick and far jokes just as much - obviously.
Rick and Morty Inspired - It Means Peace Among Worlds - T-Shirt from CultSub
All we're really trying to say that that we try to go a little deeper on our references vs. plastering the names and faces of TV shows, movies, books, musicians songs, and so on via our sub culture T-shirts.
For instance, can you place these?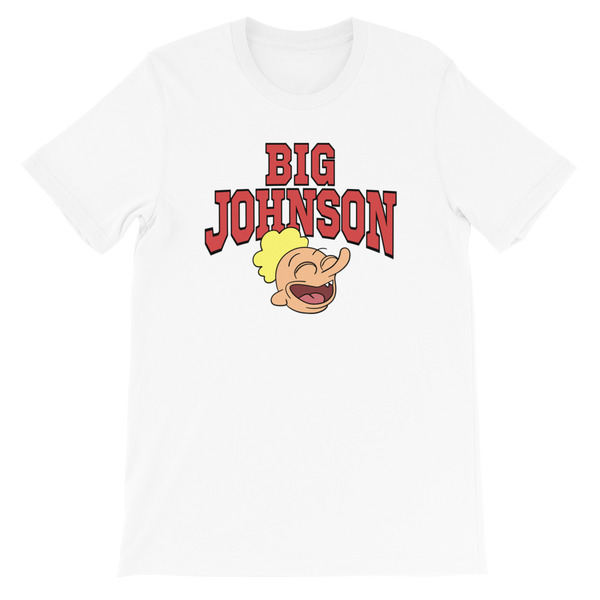 Rick and Morty Inspired - Big Johnson" Hemorrhage - T-Shirt from CultSub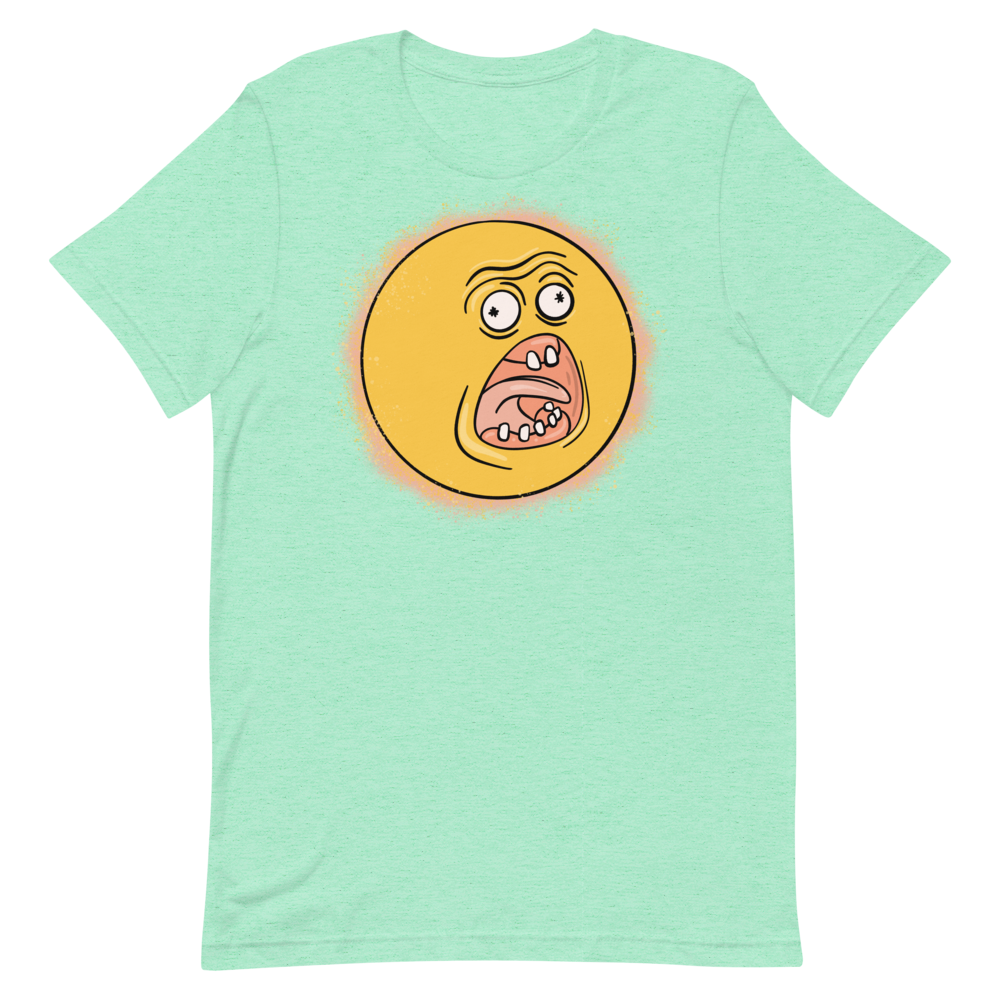 Rick and Morty Inspired - Screaming Sun - T-Shirt From CultSub
Rick and Morty Inspired - Get Some Of That Mermaid Puss - T-Shirt from CultSub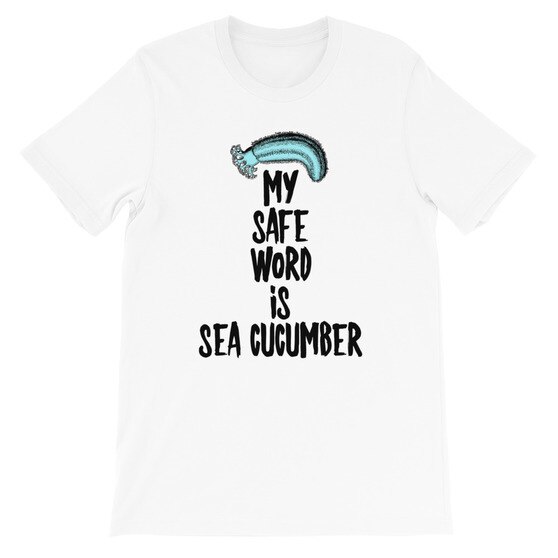 Rick and Morty Inspired - My Safe Word Is Sea Cucumber - T-Shirt from CultSub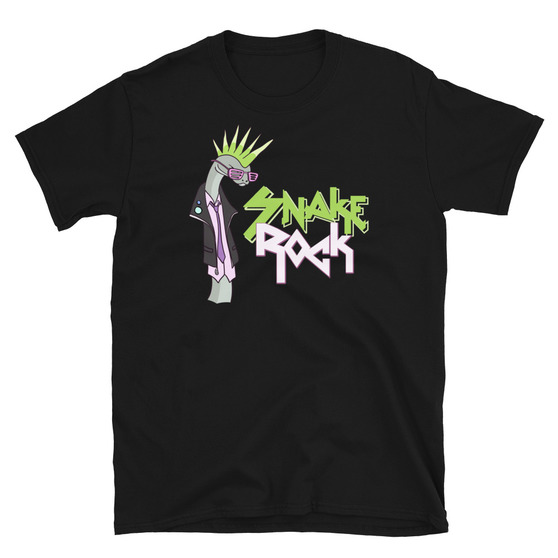 Rick and Morty Inspired - 80s Snake Rock - T-Shirt from CultSub
Rick and Morty Inspired - Have Courage: Dr. Wong's Coprophagia Recovery Program - T-Shirt from CultSub
How did you do? Recognize them?
No? Here's an easy one...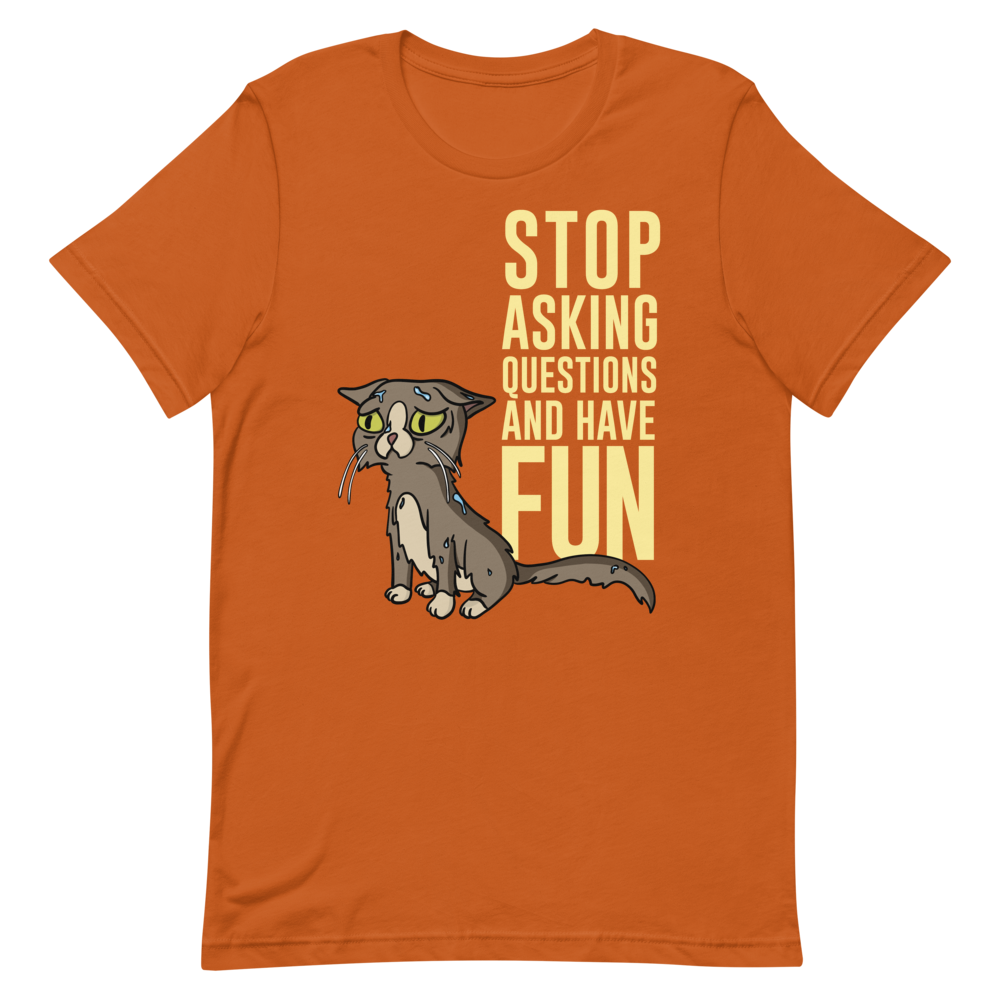 Rick and Morty Inspired - Stop Asking Questions And Have Fun Talking Cat - T-Shirt from CultSub
How Harmon and Roiland continue to dish amazing Rick and Morty episodes with the pressure of being this frackin funny episode after episode, scene after scene, we can't fathom. What's perhaps even more remarkable is that they don't go back to the well over and over. Thus far, through 3 seasons they've predominantly remained fresh. I, for one, can't wait to see if they can keep that going where so many other promising shows fizzled and took easy roads to shock value or politics.
So yes, call it love or obsession, we're fine with either. Rick and Morty is the shit, and will continue to be an inspiration to us...but dear god those 70+ episodes don't come fast enough.
On that note, to end this post...here is one of our originals! And again, we draw all our own shit.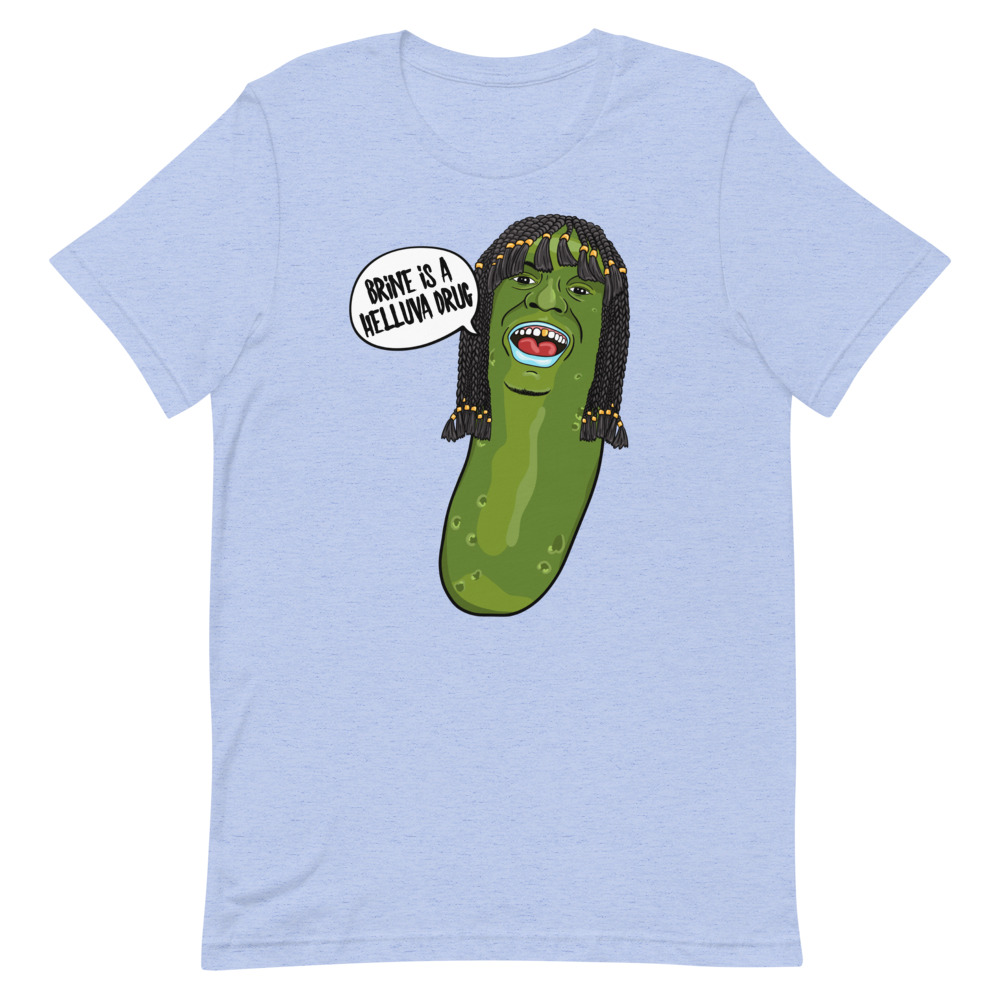 Rick and Morty Inspired - Pickle Rick Meets Rick James Mashup - T-Shirt from CultSub
Thanks for reading and don't forget to keep submit your Rick and Morty T-shirt ideas as we SLOWLY get our 70+ episodes!