Katey & Adam on 20th Apr 2020
Nope, Mother's Day is NOT canceled. Plus, it's RIGHT around the corner folks!
Although Covid19 is making it tough to make Mother's Day 2020 special, we've got several ideas to help Mom's feel the love while we all #StayAtHome.
Our #StayAtHome Mother's Day Gift Ideas Include:
1) a movie theme so she can #StayAtHome.
2) something new to wear to the living room/watch party.
3) bonus items and ideas to get you some serious brownie points!
...and if you can't actually be with your Mom, we recommend offering a specific time to video chat so you can watch the movie together. It's not needed, but it would likely be the icing on the cake for her.
Gift Idea #6: The Married With Children Treatment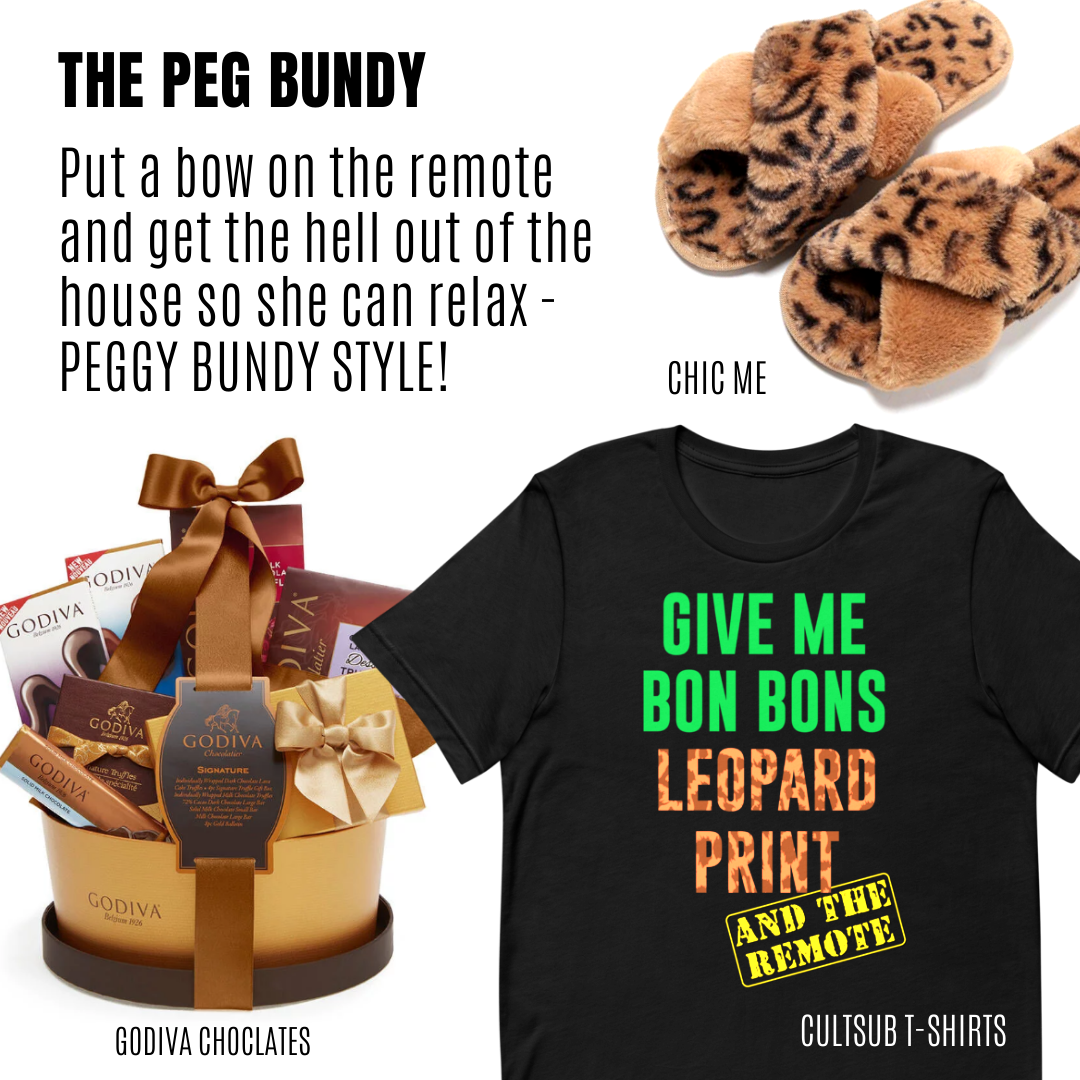 Stick a bow on your TV remote and get the kids/fur babies out of the house (i.e. walk, park, in the other room). Leave that poor woman alone for a few hours to indulge with her feet up - PEG BUNDY STYLE!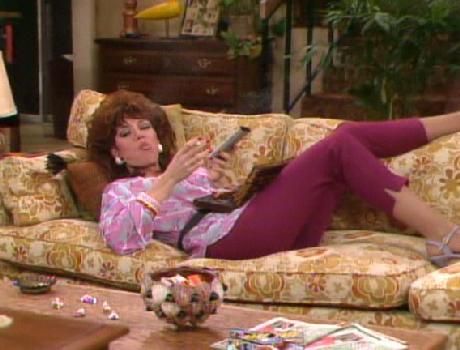 - Chic Me: Fluffy Leopard Crisscross Peep Toe Slippers
- Godiva Chocolate: Signature Chocolate Basket, Classic Ribbon
- CultSub T-Shirts: Married With Children Peg Bundy Inspired - Give Me Bon Bons Leopard Print And The Remote T-Shirt
Gift Idea #5: F.R.I.E.N.D.S. Themed Mom's Day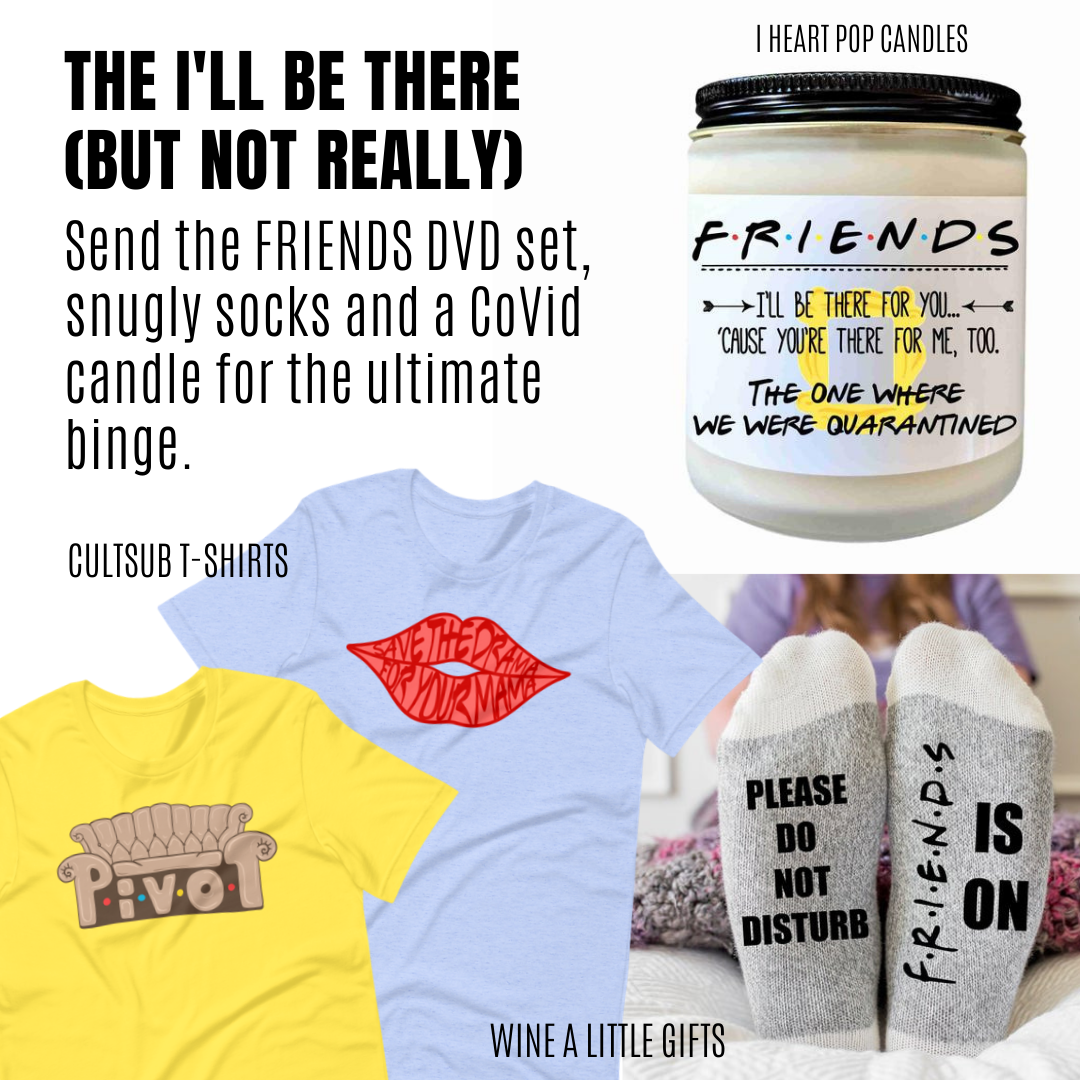 Got a Mom who can't stop watching and quoting F.R.I.E.N.D.S. one of the MOST POPULAR TV SHOWS of the 1990s-2000s? Yeah, us too.
We don't know a Mom out there that wouldn't appreciate receiving the complete F.R.I.E.N.D.S. collection on DVD (or digitally over Amazon Prime) to help keep her busy while she stays safe at home.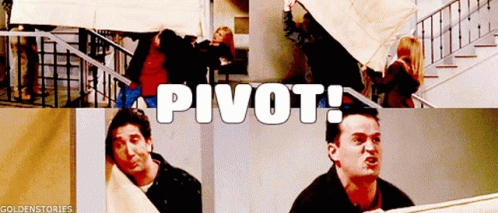 We also suggest some themed socks and a scented candle that reads, "I'll Be There For You…'Cuz You're There For Me Too - The One Where We Were all Quarantined." If she's a F.R.I.E.N.D.S. MEGA FAN, she'll get a kick out of it for sure.
- I Heart Pop Candles: Quarantine F.R.I.E.N.D.S. Candle Gift
- Wine A Little Gifts: Please Do Not Disturb - F.R.I.E.N.D.S. is On (Socks)
- CultSub T-Shirts: F.R.I.E.N.D.S. TV Show Inspired - Rachel's Save The Drama For Your Mama TV T-Shirt
- CultSub T-Shirts: F.R.I.E.N.D.S. TV Show Inspired - Ross's Pivot Couch T-Shirt
Gift Idea #4: The Ultimate Mama Bear Movie Night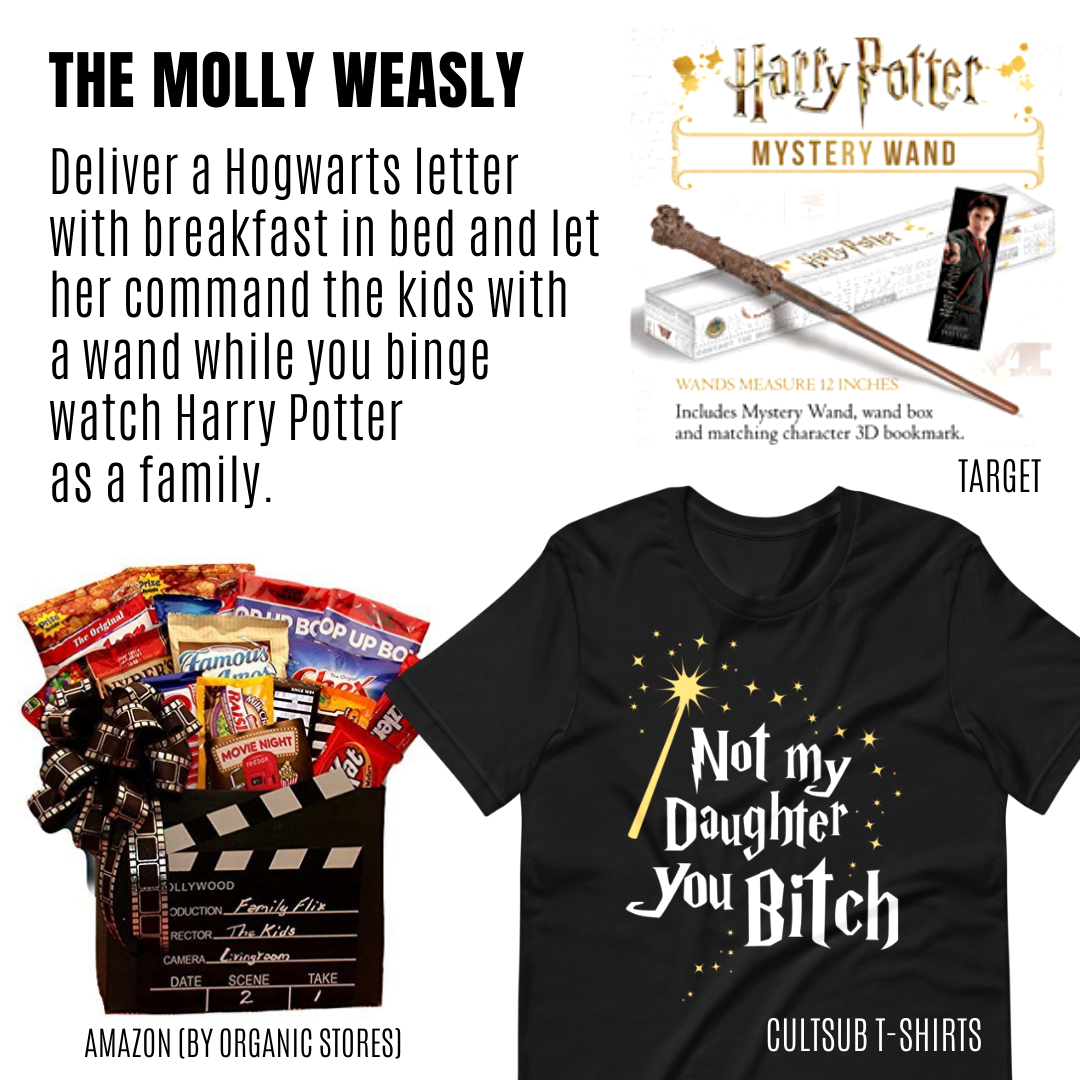 We all remember when Mrs. Molly Weasley goes ultimate Mama Bear at the end of Harry Potter, right? In the final film Molly steps in front of her baby, Ginny, who's fighting Bellatrix LeStrange and says, "not my daughter, you bitch!" Any mother of girls or fan of Harry Potter is going to LOVE this one!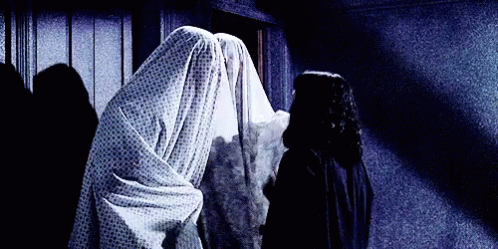 Grab her the Harry Potter series on DVD or on Amazon and gather the kids for an all-day Harry Potter movie marathon! The kids can make her "letters" (Hogwarts style, of course) and deliver them to her with breakfast in bed so she knows what's in store for the day.
From there, throw in a Harry Potter Mystery Wand she can use to conjure the family to get her anything she needs throughout the day. POOF! Kids paint my nails. POOF! Kids tidy up. POOF! More wine please!
Hopefully she'll be kind.
- Executive Gift Baskets: The Sweet Tooth Candy Basket
- Amazon (by Organic Stores): Movie Time! Gourmet Snack Gift Basket with Red Box Movie Rentals
- Walmart: Harry Potter: The Complete 8-Film DVD Collection (Can also buy digital version on Amazon Prime)
- Target: Harry Potter Mystery Wand
- CultSub T-Shirts: Harry Potter Mrs. Weasley Inspired - Not My Daughter You Bitch - T-Shirt
Gift Idea #3: The Seinfeld Obsessed Quote-A-Long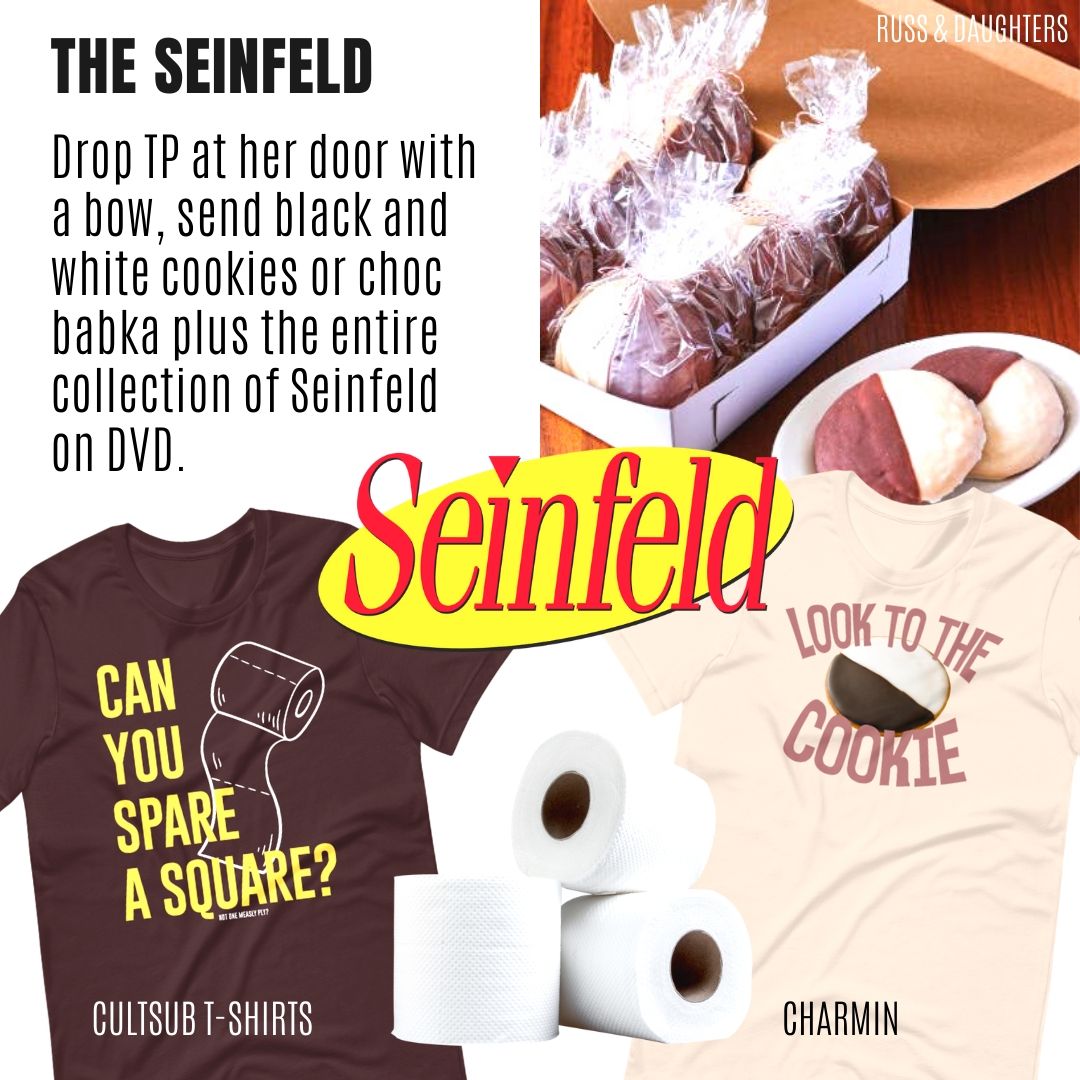 If you live near your Mom stop at the store and grab her the biggest toilet paper package you can find. Put a big-ass bow on it and write her a note and let her know that TP is not only because of the shortage due to CoVid19, but part of a themed CoVid Care Package. Perhaps she can guess the theme for a few days before things begin to arrive! Might keep her busy for a bit.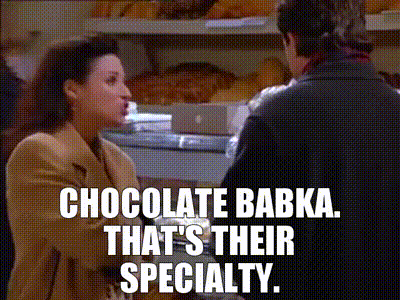 If you can't pop by your Mom's place we recommend grabbing her the complete set of Seinfeld on DVD to keep her busy while she stays safe at home. Plus, you can send her a box of black and white cookies or a chocolate babka (it's the best) to munch on while she watches.
- Amazon: Seinfeld: The Complete Series (DVD)
- Russ & Daughters via Goldbelly: Box of Black and White Cookies
- Goldbelly: Chocolate Babka (it's gotta be chocolate)
- CultSub T-Shirts: Coronavirus/Seinfeld Inspired - Can You Spare A Square? T-Shir
- CultSub T-Shirts: Seinfeld Inspired - Look To The Cookie T-Shirt
Gift Idea #2: A Reassuring Fussy Spa Night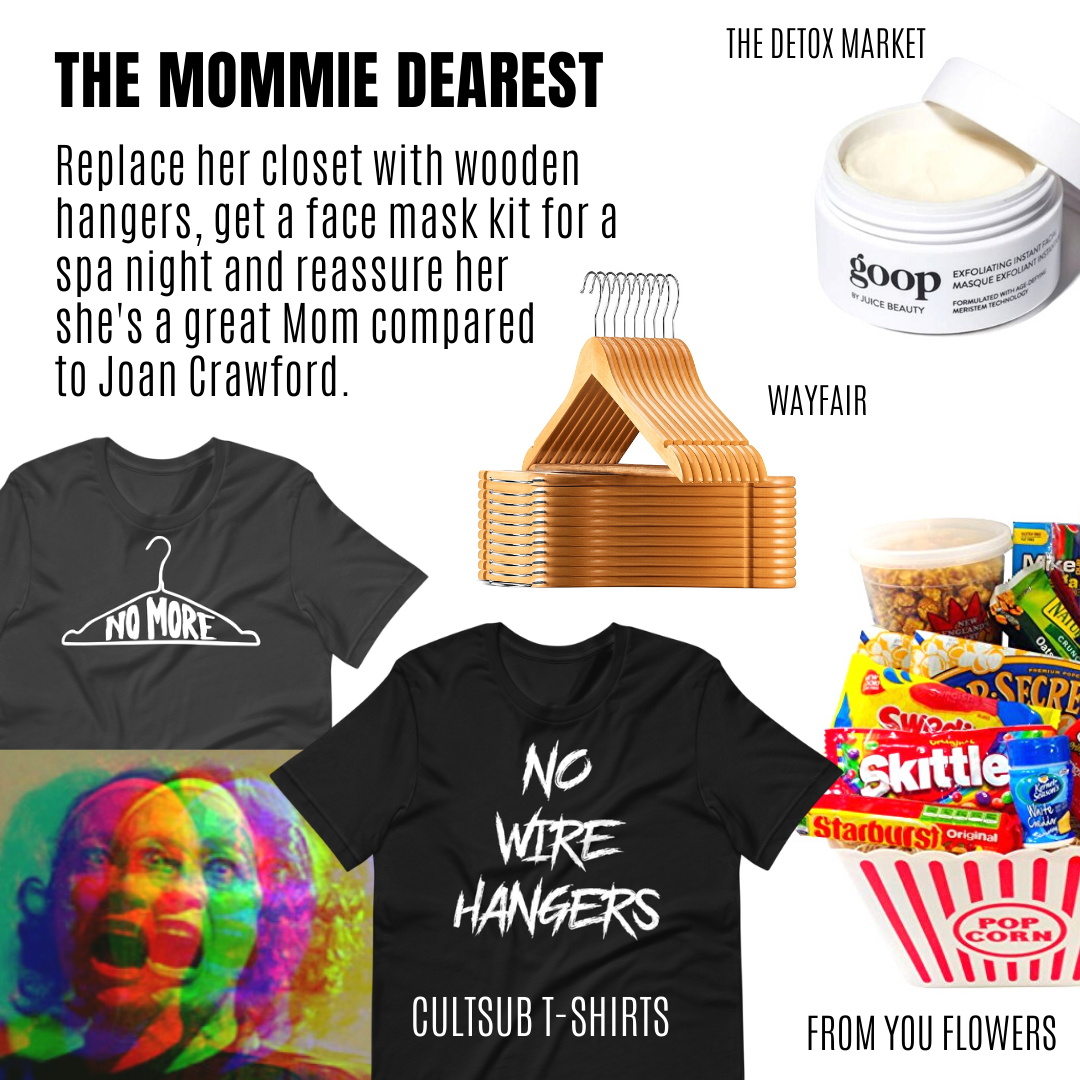 This is more for your jacked-up Mom's with a rad sense of humor and/or love of horror movies. Rent Mommie Dearest on Amazon to reassure them THEY ARE DOING A GREAT JOB being a Mom. ANY MOM will feel better after seeing Joan Crawford's parenting style!
For some added WOW factor, order some wooden/velvet hangers and either put a bow on them OR replace everything hanger in her closet. NO MORE WIRE HANGERS! Oh, and grab a face mask (or four) so she can give herself a mini spa night.
- From You Flowers: The Sweet Tooth Candy Basket
- Wayfair: Tristian High-Grade Wood Non-Slip Hangers
- The Detox Market: The Detox Box (offers several items for her to try)
- CultSub T-Shirts: Mommie Dearest Inspired - No Wire Hangers T-Shirt
- CultSub T-Shirts: Mommie Dearest Inspired - No More Wire Hangers T-Shirt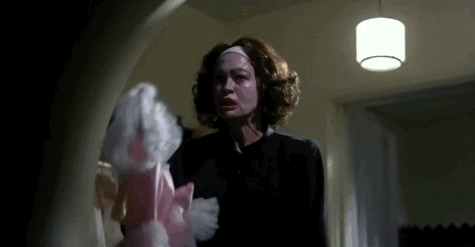 *If you do this one, YOU MUST have her reenact Joan Crawford screaming with her face mask on and TAG US on social media. WE WANT TO SEE!
Gift Idea #1: A Stepmom Gift She Can't Refuse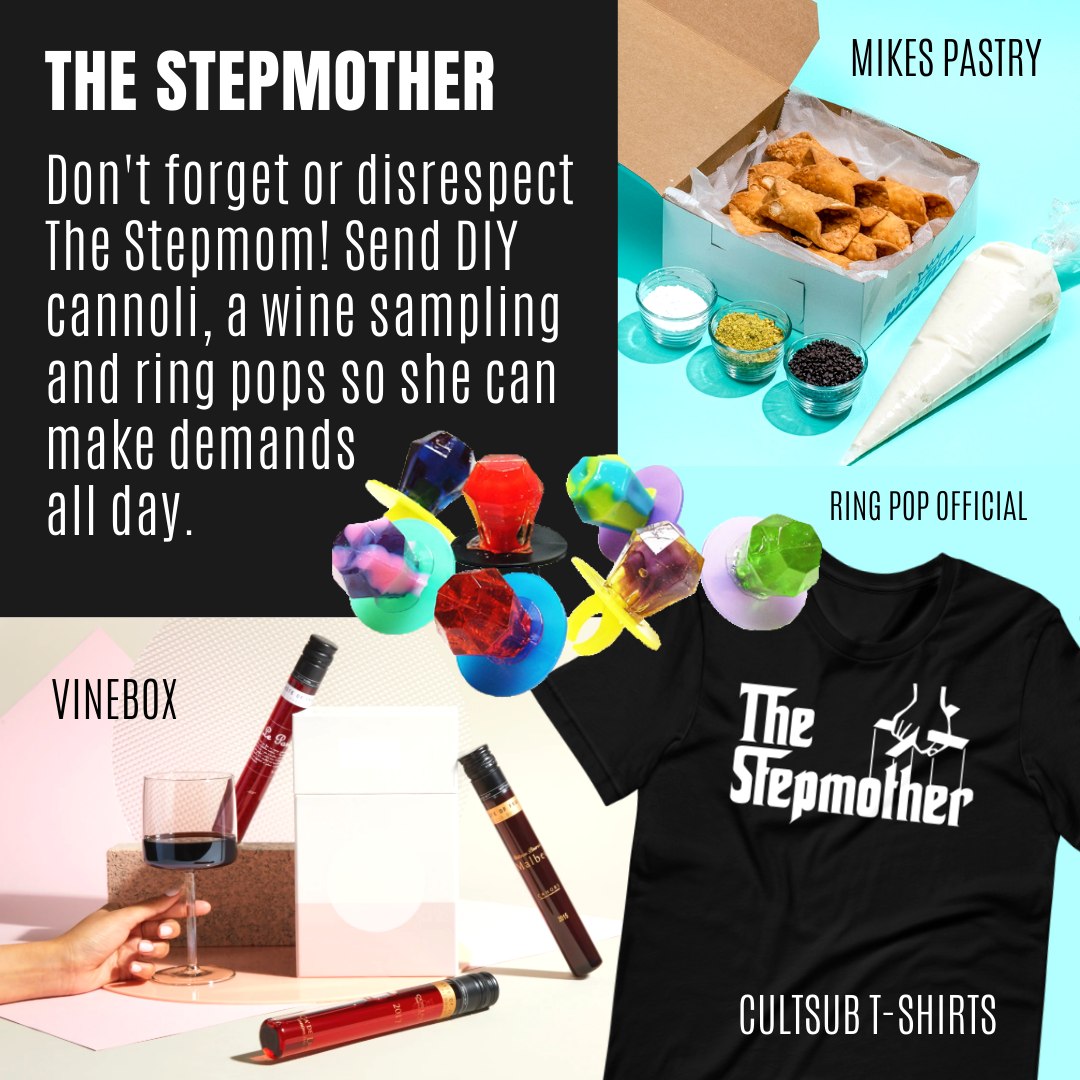 Perfect for Stepmom's with a stellar sense of humor and great taste in movies. Send your Stepmother the Godfather DVD series (or rent it on Amazon) along with a dope "The Stepmom" T-shirt from us at CultSub.
Depending on her sense of humor you can always include a note that reads, "you can do anything, but never go against the family." Play that one as you will.
Also, don't forget to send an epicly delicious box of DIY cannolis from Mike's Pastry, some Ring Pops and a fancy wine tasting kit from VineBox.
- Best Buy: The Godfather 3-Movie Collection [3 Discs] [DVD]
- Mike Pastry: Mike's Famous Cannoli Kit
- VineBox: Shop For Her OR Let Her Pick
- CultSub T-Shirts: The Godfather Inspired Mother's Day Stepmom Gift - The Stepmother T-Shirt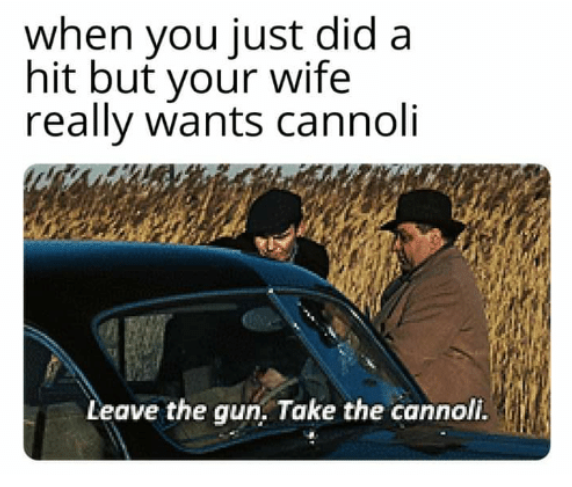 Not seeing something that works for your Mom? Never fear!
We have loads of other MEGA FAN T-shirts at CultSub AND we LOVE custom orders. So, if you're looking for something specific to show your Mom some love (from afar) in 2020 - LET US KNOW!
We'd be delighted to help you out during this wacky and weird time - even if it's just brainstorming ideas on how to celebrate Mom this #StayAtHome Mother's Day. Feel free to reach out to us via social media for help or in the comments section below.
Also, share this shit on social media. We put a TON of work into it for you, it's the least you can do!